Media School welcomes 7 new faculty members
This fall, seven new faculty members will join The Media School to teach courses in communication, journalism, advertising, media theory, media technologies and media management.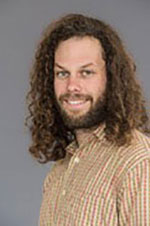 Assistant professor Nathaniel Geiger is an environmental communication scholar.
He earned a doctorate in social psychology from Penn State University this year. Geiger grew up in Austin, Texas, where he experienced the effects of global climate change firsthand, with a record-setting 90 days of extreme summer heat over 100 degrees Fahrenheit and severe wildfires the last summer he spent there.
At The Media School, he will produce research that can be used to promote public engagement with global climate change and other relevant social and environmental issues. He also hopes to teach students to communicate effectively about climate change and to use and understand the scientific method in communication research.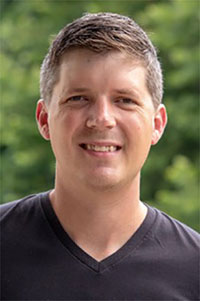 Assistant professor Mike Gruszczynski teaches and studies public opinion and political communication.
He holds a bachelor's degree in journalism and political science from the University of Nebraska-Kearney and a doctorate in political science from the University of Nebraska-Lincoln. His research focuses on the intersection of public opinion and news media, especially in how individual-level psychological dispositions and media processes interact to create attention for political issues.
Before joining The Media School's faculty, Gruszczynski taught political science at Austin Peay State University for five years.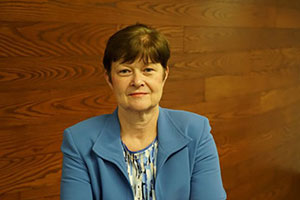 Visiting professor of practice Kathleen Johnston has 30 years of investigative reporting experience in both print and broadcast journalism.
She's covered major national breaking news stories, including 9/11, Hurricane Katrina, the Boston Marathon and the Virginia Tech shooting, and has worked for news organizations including the Indianapolis News, CNN and CBS News. Johnston's reporting has spurred change in government and business practices.
She graduated from IU with a bachelor's degree in journalism and political science in 1982, and in 2017 was awarded a Media School Distinguished Alumni Award.
Johnston will help develop and teach an investigative reporting curriculum.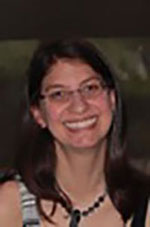 Assistant professor Rachel Plotnick studies historical approaches to media and information, with a special interest in tactility, interfaces and human-machine relationships.
She comes to The Media School from the University of North Carolina-Charlotte, where she was an assistant professor in the communication studies department.
She holds a doctorate in media, technology and society from Northwestern University, a master's degree in communication, culture and technology from Georgetown University and a bachelor's degree in English and journalism from IU.
This fall, she will teach courses on media theory, culture and technologies.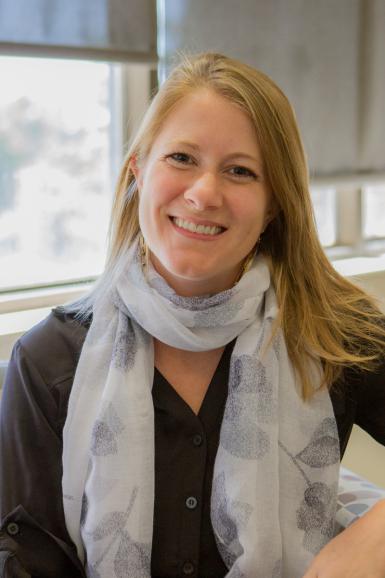 Assistant professor Melanie Ann Sarge specializes in persuasive communication.
She comes to The Media School from Texas Tech University, where she was an assistant professor for six years. Sarge was head of the Association for Education in Journalism and Mass Communication's Mass Communication and Society Division from 2017 to 2018, and will become an editorial board member of Mass Communication and Society this fall.
She earned her doctorate from The Ohio State University, and from 2012 to 2018 she worked as an assistant professor at Texas Tech University.
Her research examines message factors and human biases that influence selection, processing and comprehension of health and science information. This fall, she'll teach courses in campaign planning and brand strategy, as well as media management.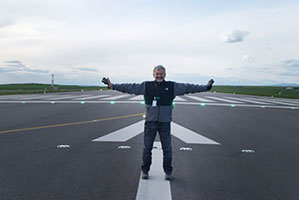 Visiting professor of practice Bill Schwab has served as creative director at numerous companies, including BBDO, Fallon, Ammirati Puris and Chiat Day.
His work has been recognized by Adweek, AdAge, The Wall Street Journal, The New York Times, the Association of Independent Commercial Producers, Communication Arts, the Effies, Cannes and the One Show. His CVS 360 healthy skin campaign earned an Adweek Top 10 Marketer of the Year Award, as well as Gold Addys, Effies and the AICP Next Award. His BMW Z3 Roadster campaign was a case study for Harvard University's School of Business.
Schwab is a graduate of Hyper Island's acclaimed "Digital Harvard" and the Art Academy of Cincinnati, with additional studies at Arizona State University and the Art Students League. He previously taught advertising at the Pratt Institute.
He'll teach advertising courses this fall.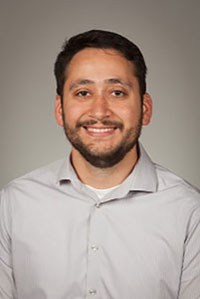 Assistant professor John Anthony Velez researches and teaches about media technologies, with a focus on the potential positive effects of interactive media on prosocial interactions, educational outcomes, coping strategies and stigmatization.
Velez comes to The Media School from Texas Tech University, where he taught in the College of Media & Communication. He has also taught middle and high school programs using Minecraft to explore basic programming and design techniques. He has published research on a variety of media-focused topics, including gaming psychology and politics in media.
He holds a doctorate in communication from The Ohio State University.
He'll teach courses on media effects and media and society in the fall.