Media School PR researchers to present at international public relations conference
The 25th International Public Relations Research Conference will include presentations by Media School professor Sung-Un Yang and doctoral candidate Ejae Lee. Both Yang and Lee's research will receive awards for this year's conference.
The conference will be March 3-5 in Orlando, Florida.
Read about the research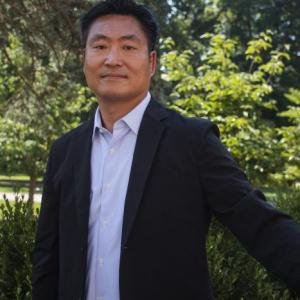 Media School professor Sung-Un Yang was selected to receive the Arthur W. Page Center Benchmarking Award for this year's International Public Relations Research Conference.
"What Makes People Support You: New Approaches to The Conceptualization and Measurement of Social Legitimacy," by Yang and former Media School doctoral student Taeyoung Kim, won the $1,000 award. Yang and Kim will present their research at the conference March 3.
The article examines what makes people support or oppose an organization in uncertain, complex situations.
Through a comprehensive conceptualization of social legitimacy, this research developed a new scale for measuring social legitimacy and paved the way to derive fresh research questions and hypotheses between social legitimacy and other well-established constructs in public relations research.
The research studies how people judge the social legitimacy of an organization. The study provides a conceptual foundation for PR practitioners to examine an organization's social legitimacy from various angles and establish a strategy accordingly.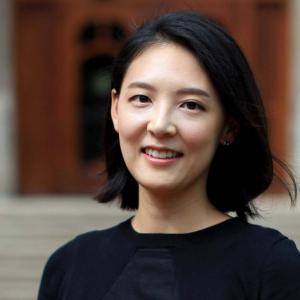 Media School doctoral candidate Ejae Lee will receive the University of Miami School of Communication Top Student Paper Award, which is the only one award competition for student papers at this conference.
Lee will present "Having the courage to be disliked: Exploring communication strategies to enhance authenticity in corporate social advocacy" at the IPRRC on March 4.
This study investigates how messaging elements — transparency in corporate social advocacy motives and issue fit — influence individuals' perceptions about authenticity and hypocrisy in an organization's behavior. Using an online survey with open-ended questions, Study 1 explored why people thought corporate social advocacy (CSA) motives were authentic or inauthentic. Study 2 conducted an experimental survey by developing news-release-like stimuli to examine four different CSA messages — whether or not it has transparency in CSA motives about positive financial and relational outcomes for a company and whether CSA issue fit is high or low. This study tested relationships between individuals' perceptions about a CSA stimulus and authenticity and hypocrisy.
Lee's findings suggested study design revisions for future research to develop communication strategies. The paper also discussed whether and how to plan and implement CSA initiatives to contribute to theoretical developments in transparency and authenticity in public relations research and practical implications in CSA communication management.