Media School initiatives, research help IU fight climate change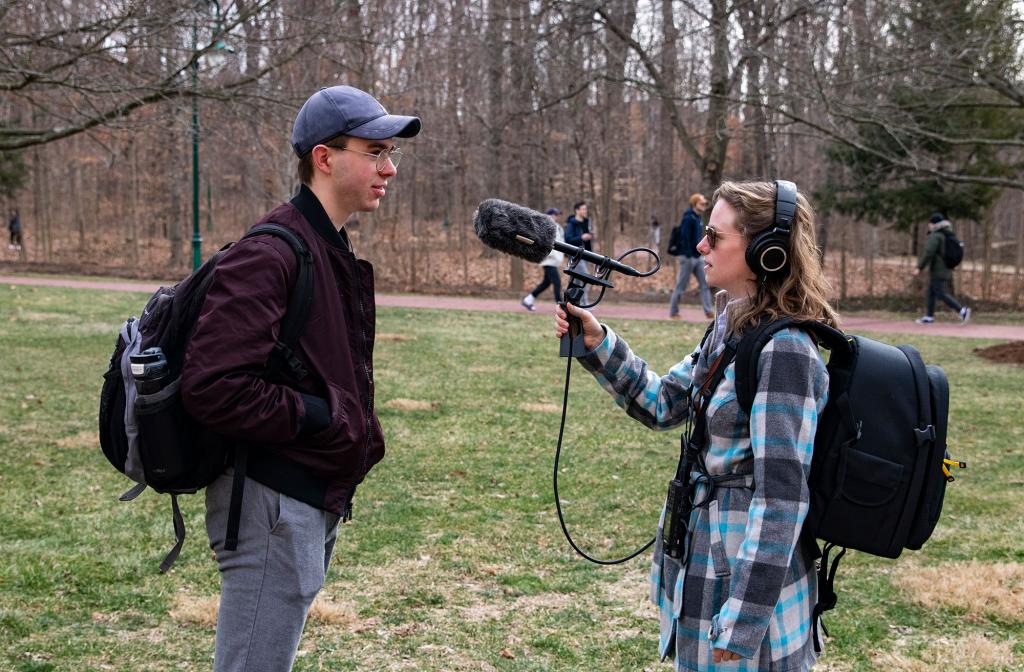 To fulfill its charge of preparing Hoosiers for worsening climate change, IU's Environmental Resilience Institute focuses on six goals: predicting, measuring, motivating, advising, deploying and communicating.
The Media School is a key player in the execution of the final goal: communicating. Its initiatives are two-fold: conducting scholarly research on environmental communication and increasing the quantity of environmental reporting in Indiana.
ERI was established through Prepared for Environmental Change, one of IU's three Grand Challenges — interdisciplinary teams of researchers working with community partners to solve large-scale problems. ERI conducts research and works with local governments and community organizations to help meet their needs.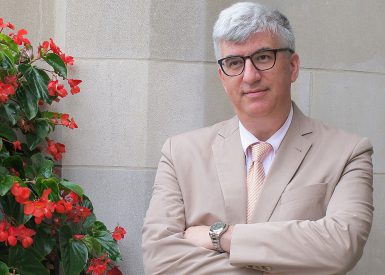 It's led by director Janet McCabe, an IU McKinney School of Law professor and former EPA administrator, and associate director James Shanahan, dean of The Media School.
Shanahan's research focuses on communication in relation to science and the environment, including the impact of media on environmental attitudes, the environmental content of media and the narrative structure of environmental news.
As associate director and leader of ERI's Communication with Impact working group, Shanahan has launched several environmental reporting initiatives, including the creation of the online news site Indiana Environmental Reporter and the podcast "In this Climate," and ERI funding for Indiana Public Media reporter Rebecca Thiele, who reports exclusively on environmental and energy issues in Indiana.
"There are very few statewide reporters that cover issues of the environment," Shanahan said. "So you can see there is a crying need for that."
Indiana Environmental Reporter
By "very few," Shanahan means two full-time journalists focused exclusively on environmental reporting in the state of Indiana — that is, before ERI added three more.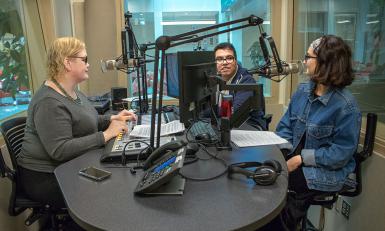 Two of them — Beth Edwards and Enrique Saenz — work for the Indiana Environmental Reporter, established in 2018 by ERI. IER is an online publication — located in the sub-basement of Franklin Hall — dedicated to reporting on environmental issues affecting Indiana. Its stories are available to media outlets throughout the state for free.
Recent stories include those of an organic farmer who survived Chernobyl, but then bought coal ash-contaminated land in Porter County; the closure of a Putnam County ethanol bioprocessing facility that said an increase in EPA waivers are to blame; and an Elkhart County mayor who is trying to protect his town from a recurrence of devastating flooding it experienced two years ago.
The publication also has a podcast: "On Air with IER."
"I think we are a great resource because we are actually working multimedia journalists in the building," Edwards said. "Students can ask us questions any time, and we are happy to come and speak to any class."
In This Climate
When Indianapolis' Sun King Brewing sparges the mash of a batch of wort, it donates the spent grain to a local farmer named Mike. Farmer Mike feeds the grain to cattle, hogs and chickens, and composts what's left.
Sun King founder Clay Robinson described the sustainable brewing practice to "In This Climate" producer Emily Miles, BAJ'19, in the podcast's Episode 9: "The fate of barley and future of beer brewing."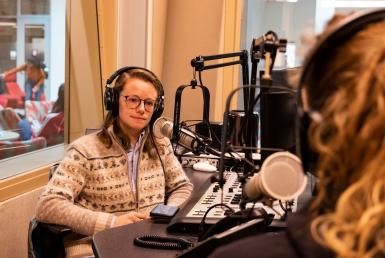 "In This Climate," jointly supported by ERI and The Media School, is a weekly environmental news podcast hosted by Shanahan and McCabe that discusses topics including environmental injustice, weather, wildlife and human resilience. It includes interviews with scientists sharing knowledge and solutions regarding climate science and environmental policy.
"It's giving people a story to think of, especially a positive one and building that concept," Miles said.
Miles spends a full week producing each episode, including researching topics, conducting interviews and then editing the piece.
One recent episode features Arabella Douglas, a traditional owner in Australia who is spreading the word about First Nations fire knowledge and land lore, in response to this year's bush fires. Another investigates the impact of climate gentrification — as the wealthy flee flood-prone areas — on communities in South Florida. Two more explore how popular musicians weave environmental activism into their art.
"Everything has an environmental angle to it," Shanahan said. "Part of that is thinking about the things we care about."
Communicating climate
Climate marches have an impact on public opinion, people's social networks influence their public ecofriendly behaviors, and skill-building interventions can help people increase productive discussion about climate change.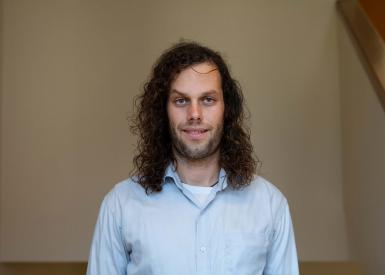 Media School assistant professor Nathan Geiger, a Grand Challenge-sponsored faculty member, has reached these conclusions and more through his environmental communication research.
"Climate change is one of the defining challenges of the current generation," Greiger said. "Solving this challenge will require public awareness and engagement, which requires effective public outreach.  Through my work I hope to improve our ability to meet this challenge."
Geiger has collaborated with aquariums, zoos and national parks to train employees on how to improve climate change communication. His work has fostered increased discussion of these issues.
Right now, Geiger is studying how people think and feel about the future, and how this affects their engagement with climate change.