Media School digitizes 14K Howard artifacts
Media School archivist Josh Bennett was making slow but steady progress on a colossal project: the digitization of an archive of 14,000 documents related to the life and career of journalist Roy W. Howard.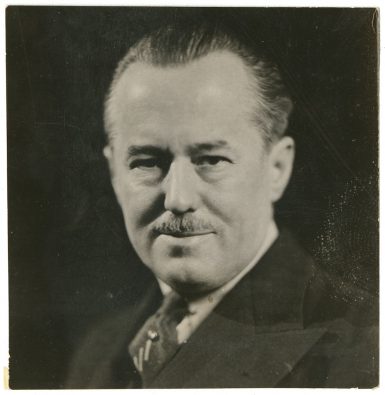 The Roy W. Howard Archive has been a part of The Media School since 1983. Donated by the Howard family, the collection includes everything from pictures to business documents to awards to articles to even personal and professional correspondence maintained by the one-time leader of Scripps Howard Newspapers and United Press.
The archive was a primary source for scholars' research but was only available to those who could travel to Bloomington to personally view the documents. Bennett wanted to make this archive more readily available and better preserved by digitizing it. The work began slowly and without an immediate deadline.
"I just began with folder one of box one, and I thought 'This is something I will do every once in a while when I have free time, and hopefully by the time I retire, I'll get it done,'" said Bennett, who is likely at least 20 years away from retirement.
But an $82,000 grant from the Scripps Howard Foundation upgraded the digitization from a rainy day project to a top priority and changed his 20-year goal to a one-year deadline.
For the past year, four part-time employees — including students — supervised by Bennett, have been scanning, labeling and filing the documents one by one. And now, Howard's artifacts are available in the searchable, digital Roy W. Howard Archive.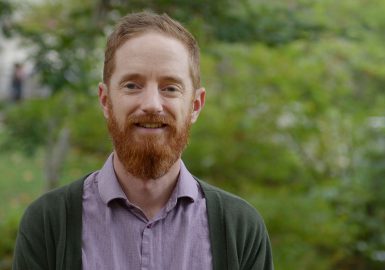 The files include letters between Howard and several United States presidents, including Theodore Roosevelt and Franklin Delano Roosevelt; military and intelligence figures, including J. Edgar Hoover; international leaders, including extensive communication with Philippine President Manuel Quezon; and a diverse spectrum of journalists and leaders in American media. Other highlights are diary notes from a lunch meeting with Winston Churchill, a letter debating appropriate actions to be taken against World War II Axis leaders and a letter of complaint written to Howard about internationally known Scripps Howard cartoonist Manuel Rosenberg.
At first, Bennett said the one-year deadline intimidated him, given the vast size and complexity of all the archive information before him.
"Just seeing how much needed to be done and seeing that deadline really made it overwhelming at times," he said.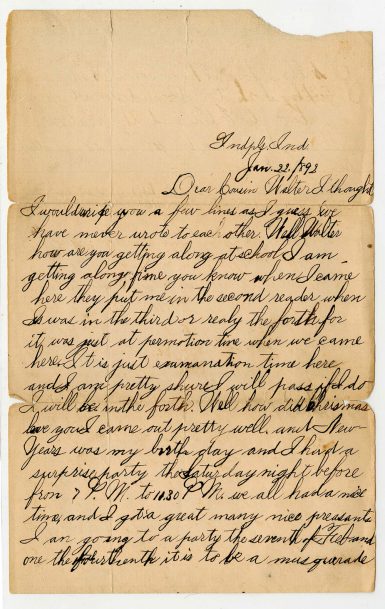 Before the grant allowed Bennett to hire employees, it sometimes took him three or four days to archive one document.
Media School sophomore Ty Vinson was one of the four employees who worked on the project, scanning, categorizing and entering hundreds of documents into the system.
He particularly enjoyed looking at Howard's personal home photos, which included pictures of his dog.
"Even holding newspapers from 19-0-something was really cool," Vinson said.
While many other archives exist in digital form, the Roy W. Howard Archive — created by Media School web developer Alex Weiss Hills — stands out in that the files themselves are available online. Most digital archives are simply finding aids that allow researchers to search for the file they need and then tell them the file's physical location.
Through this digital archive, Bennett said he hopes information on Howard will not only be readily accessible to students and researchers, but will also guarantee his legacy, something he believes will be more easily done online than through paper documents.
This was the reason Scripps Howard Foundation awarded the grant, said president and CEO Liz Carter.
"We are grateful that Roy Howard's legacy will be shared with many generations to come with these digitized archives and related special events," she said.
Roy W. Howard Archive Symposium
Scholars, journalists, archivists, Scripps Howard Foundation representatives and Howard family members will celebrate the digitization of the archive Oct. 25-26 at the Roy W. Howard Archive Symposium.
The event kicks off at 6 p.m. Oct. 25 with a keynote speech by investigative journalist James Neff: "Unleashing the Hidden Power of Archives." The talk is also the first in The Media School's fall 2018 speaker series.
The symposium continues Oct. 26 with three sessions: "Stories from the Archives," at 10 a.m., "Scholars Roundtable" at 12:20 p.m. and "Issues and Opportunities in Digital Archives" at 2 p.m.
All symposium events are in the Franklin Hall commons and are open to the public.
More: