Martin book examines Charles Burnett's 'Killer of Sheep'
In 1973, a then little-known filmmaker named Charles Burnett directed one of the great American films as a graduate thesis project. Made for a mere $10,000 in Watts, a south Los Angeles neighborhood, it would win a prize at the 1981 Berlin International Film Festival and be selected in 1990 by the Library of Congress to be added to the National Film Registry as a work of singular historical importance.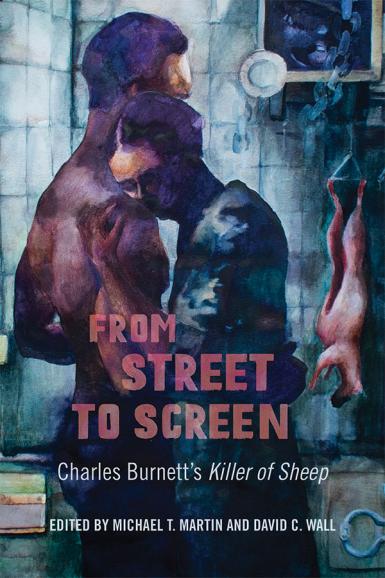 It's also the topic of professor Michael T. Martin's new book, "From Street to Screen: Charles Burnett's 'Killer of Sheep,'" which he co-edited with David C. Wall, a film and visual studies professor at Utah State University. The book is published by IU Press.
At the time when Burnett made "Killer of Sheep," a lyrical portrait of a Black family in South Los Angeles that emphasizes profound humanity in its realist presentation of day-to-day normalcies, portraits of Blackness in American cinema were severely lacking, Martin said. There were two popular varieties of Black stories that populated the cinema, neither especially revolutionary: a swath of Blaxploitation films (nicknamed for the exploitation genre, an umbrella term that denotes often gratuitous or over-the-top films) that emphasized harmful stereotypes and bristled with hypermasculinity, and liberal portraits of race that shied away from harsh realities in favor of feel-good movies meant to sugarcoat things for white audiences.
"Burnett challenged all that. He challenged it beginning with 'Killer of Sheep' in such ways that the social reality of Black people in whatever circumstance they were cast, the narrative presented them as real human beings — fallible, plagued by a host of complex issues both within the context of the family, the community, the workplace and their general status as second-class citizens," Martin said.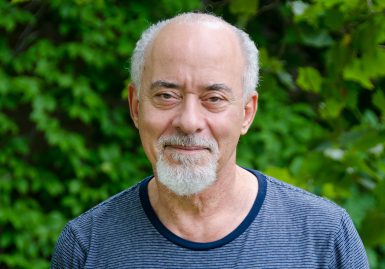 And he did that in a mere 83 minutes of poignant, domestic filmmaking. The movie follows a man who works in a slaughterhouse as he navigates the everyday struggles of living in a low-income community and being worn down by the grim nature of his work. It unfolds in a style that was at that point unfamiliar in American cinema, an echo of the Neo-Realist movement of Italian cinema that emerged after World War II.
The screenwriter and novelist Michael Tolkin once said, "If 'Killer of Sheep' were an Italian film from 1953, we would have every scene memorized."
But it wasn't, and so until 2007 when the film received its first theatrical and DVD release, it remained largely underseen and underdiscussed. Since that release, however, Burnett's film has begun to attain a much wider appreciation. It was in the midst of that re-evaluation of the film, during which Martin interviewed Burnett at an event in New Orleans and again at a retrospective hosted by the IU Cinema, that Martin and his co-editor decided to put together the book.
"Because his film 'Killer of Sheep' was being revisited at the time, myself and my co-editor David Wall decided, 'Let's put something together that provides the breadth upon which we can rethink 'Killer of Sheep' within the larger context of Charles Burnett's body of work,'" he said.
Martin and Wall's is the first book-length study of the film, collecting scholarly essays, filmmaker interviews and Burnett's original screenplay (as previously published by IU Press) to give readers a richer understanding of one of the foundational works of Black American cinema.
They also outline five organizing narrative and aesthetic principles on which readers can center their understanding of the film.
The first is its presentation of violence, which is a pervasive force but never explicitly shown. Its presence is ubiquitous, in Martin's eyes.
"It pervades in the workplace, the slaughterhouse," he said. "It pervades in the impoverished community in which African-Americans are living day-to-day. It pervades in the absence of institutional forms of support and networks of support."
Similarly, race is never directly remarked upon, but it is implicitly an integral part of the movie, Martin said. And it is directly tied to the viewer's understanding of class and labor, that the struggling members of this lower-class and predominantly Black community must navigate both struggles in their day-to-day lives.
Third, the family is essential in "Killer of Sheep," Martin said.
"The family is the one institutional structure in the Black community in 'Killer of Sheep' that becomes a safe haven," he said. "It becomes a means by which to affirm one's identity, and a means by which the degradation of daily life is resisted."
Closely related to that is the fourth organizing principle, which focuses on the role of women in the film, and in the family. Black women are presented as a source of power and a reaffirmation of community and family structure, Martin said.
And last, it's important to consider the idea of sheep, Martin added.
"We assert that the sheep has multiple significations in the film," he said.
Literally, the protagonist of the film is a killer of sheep, as mandated by his job, but on a deeper level the film welcomes a metaphorical reading that the death of the sheep in the slaughterhouse is analogous to the idea of slaughter of Black bodies and communities under capitalism.
Martin and Wall's book — which is organized in two parts, "Situating 'Killer of Sheep:' Time/Place/Circumstance" and "Reading 'Killer of Sheep'" — also features chapters by Martin, David E. James, Keith Mehlinger and Media School chancellor's professor emeritus James Naremore.
Martin's contributions to the book include an interview with Burnett and a chapter situating Burnett's work within the L.A. Rebellion, or L.A. School, of filmmakers. That movement also includes Julie Dash (director of "Daughters of the Dust," the first full-length film by a Black woman to be theatrically released in the United States) and Haile Gerima.
James' chapter situates the film within political cinema movements of the '70s. Among them is the L.A. School, which Martin said was a "motley group of would-be filmmakers whose project was to emancipate the image of Black Americans." The chapter also examines their work as a counterpoint to Blaxploitation cinema of the era.
Mehlinger's chapter parses the intersection between the film's Italian Neorealist influences and its situation within 1970s Los Angeles. Other chapters include "Charles Burnett: A Reconsideration of Third Cinema" by Amy Abugo Ongiri, "An Aesthetic Appropriate to Conditions: 'Killer of Sheep,' (Neo)Realism and the Documentary Impulse" by Paula J. Massood and "Nous revenons à nos moutons: Regarding Animals in Charles Burnett's 'Killer of Sheep'" by Sarah O'Brien.