Malek, Kincaid win regional Emmys
Omeed Malek, BAJ'19, won a first-place award in the College and University Student Production Awards, presented as part of the regional Emmy awards.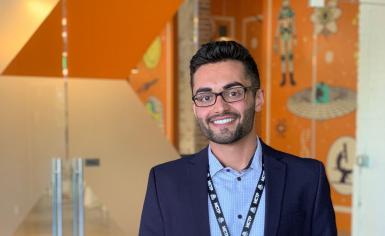 Malek won the College News: General Assignments category for "Mercury Spill at Popular Attraction" (part 1 and part 2), which aired on "IU NewsNet."
Director of facilities and technology Jay Kincaid won an Emmy in the Special Event Coverage (Other than News and Sports) category as the multi-camera director for "Fingerstyle! Indiana's Guitar Festival" on WTIU.
The Lower Great Lakes Chapter of the National Academy of Television Arts & Sciences presented its 51st Emmy Awards virtually Saturday.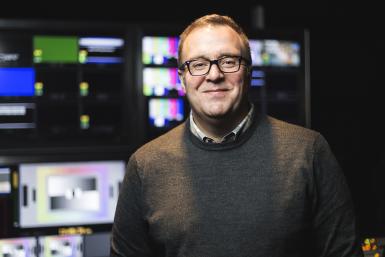 Other Media School students, faculty and staff earned nominations:
Adjunct lecturer Russell McGee, Writer — Program category, "Peggy's Poetry & Zarg Writing" for WTIU.
Assistant director of facilities and building manager Daniel Brown, College Newscast and Information category, "IU Daily NewsNet."
Bryce Reif, BA'19, and Jeremy Nutter, BA'20, College Short Form — Nonfiction category, "5,000 Acres."
Peter Lacopo, BA'19, Nutter and Reif, College Sports category, "Iron Sharpens Iron."