'Like John is living on through them': 20th, final Take It Easy Open celebrates life, fundraises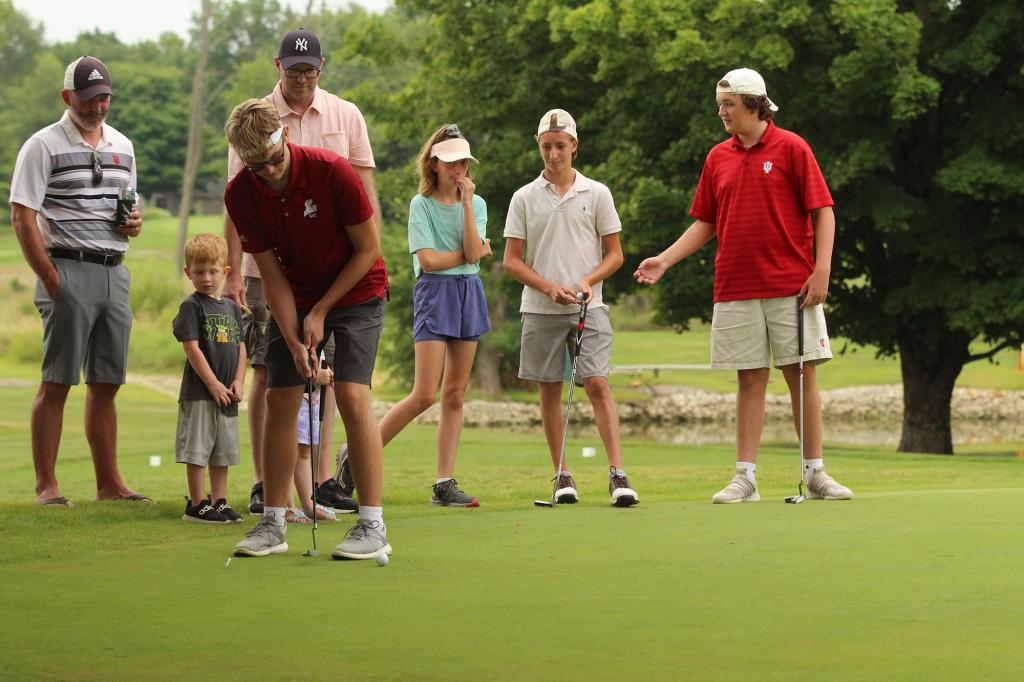 In grade school, a quarter would gain you entry to a John Jackson-organized kickball game or flag football tournament. Whoever won the game won the money, his mother, Judy McKenzie, remembered.
Jackson, who died in 1996 as an IU senior, has been memorialized in a different sports tournament each year: the Take It Easy Open, a golf tournament organized by his friends and family.
The 20th and final Take It Easy Open was played Saturday, on Jackson's birthday. The fundraiser garnered more than $120,000 over the years and culminated in about $8,800 in donations this year. The money raised through the tournament supports the John M. Jackson Memorial Scholarship Fund, a scholarship awarded to Media School students in memory of Jackson.
"The funny thing is John didn't golf," JR Ross, BAJ'96, an organizer and Jackson's friend, said laughing. "It's easier to fundraise like this than putt-putt, I guess."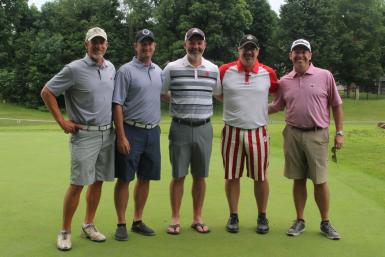 This endeavor, Ross said, is about keeping Jackson's memory alive.
"We tell all the stories about growing up with John, we remember all the stupid stuff we used to do, we have too much of a good time, and then by Sunday morning, we're all exhausted, and it takes us a week to recover," Ross said. "Longer as we've gotten older."
When Jackson died, McKenzie asked for donations in lieu of flowers. From there, the idea for a continued scholarship grew, she said.
"I just knew that when they said they wanted to do this, that they would do this," she said. "They would do it to the best of their ability, and their hearts were in it, because it was for John and they loved him so much. And the combination of loving IU and loving John is what has made TEO so great."
The scholarship is awarded to a journalism student on the Indiana Daily Student, IU's award-winning student newspaper of which Jackson served as editor-in-chief the summer before he died.
"John's life is going to influence generations of journalists at IU, because the people around him loved him so much. That's why we're doing this," Ross said. "He lived his life in such a way that influenced all of us so much."
He started on the paper before his first day of college, McKenzie said, and the IDS was extremely important to him. His friends, whether journalism majors or not, often ended up contributing to the paper.
Greg Bardonner, BGS'01, and Brad Watts, BGS'08, MBA'12, neither of whom studied journalism, worked in the backshop at the newspaper, working on the pasting of pages among other things. John Schwarb, BAJ'96, met Jackson through the IDS sports desk, and Tom Biersdorfer, BAJ'96, and Ross worked on the IDS with Jackson as well.
"We were always there, we were always at the paper hanging out, and that was like the hub of our relationship," Ross said.
The group, which organizes the open, and the tournament are like an extension of Jackson to McKenzie, she said.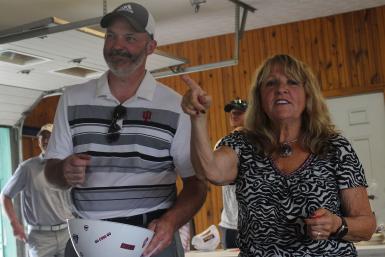 "They are just wonderful young men," she said. "And I think John would be so happy to know that he has helped so many other students."
The open includes storytelling about Jackson, often by Ross. One of his favorite stories, he said, includes another Hoosier legend: John Mellencamp.
Jackson and Biersdorfer had center-stage tickets to a Mellencamp concert in the mid-90s, and Mellencamp picked Jackson out of the crowd to sing "Hurts So Good."
"So Mellencamp hands him the microphone and walks off the stage," Ross said. "So there's John, singing "Hurts So Good," with Mellencamp's band backing him up, and Mellencamp walks back on stage, like he did every time in the show, and John hands the microphone back, and Mellencamp goes, 'No, man, you're great, keep going.' So there's John Mellencamp, singing backup to our John."
Jackson taught himself how to play guitar. He was the go-to advice giver of his friend group. He loved the IDS. He wanted to be a sports writer of some sort. His legacy has contributed to dozens of students through the scholarship fund and to dozens of his loved ones through the way he lived his life, McKenzie and Ross both said.
"You can see what drew them together. All good, solid, smart young men who are like family. I get to see that and hear their stories, and it makes it like John is living on through them," McKenzie said. "And I feel him living on through these new journalists."