Khanna places 2nd in IU-wide thesis competition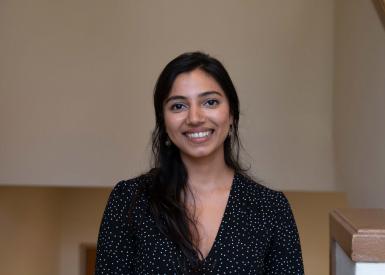 Doctoral student Mallika Khanna placed second in the 2021 University Graduate School Distinguished Master's Thesis Award competition.
Her master's thesis, "Desi Diasporic Cultural Entrepreneurs: Producing the Self Through Narratives of Trauma and Healing Online," examines South Asian diaspora cultural entrepreneurs' self-presentation online.
Because the review committee was so impressed with Khanna's thesis, it requested the UGS establish two awards in the category of Humanities and Fine Arts.