Kang accepted into Page Society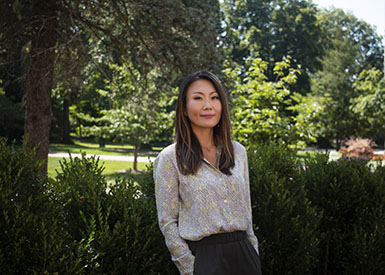 Associate professor Minjeong Kang was accepted into the Arthur W. Page Society with unanimous approval by its board of directors. She joins the Page Society's community of nearly 800 global leaders in corporate communications and public relations.
Kang's research involves understanding the concept of public engagement in various stakeholder contexts such as member, employee, and volunteer relationships and its positive impacts in eliciting supportive communication and behavioral outcomes. Her research has received distinguished recognition and awards, and it has been published in leading peer-reviewed journals in her field.
The Page Society is a professional association for senior public relations and corporate communications executives and educators. Membership consists of chief communications officers of leading companies, CEOS of the foremost public relations agencies, and distinguished educators from leading business and communications schools. Members come together to share insights, teach one another, and create a better future for corporate communications.
Kang will share her leadership in employee communication research with Page Society members worldwide.