IU students take top two spots at Hearst writing championship
Jack Evans, BAJ'18, won this week's Hearst Journalism Awards Program's national writing championship in San Francisco, and senior Nyssa Kruse placed second. This is the fourth consecutive year that an IU Media School student won the competition.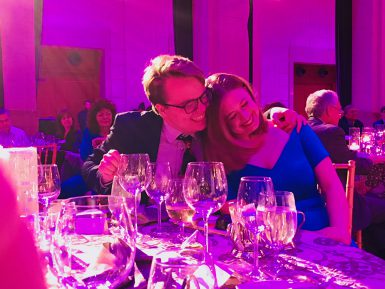 The organization announced their awards, as well as a plethora of others spanning categories including photojournalism, broadcast and multimedia, during a ceremony June 6.
Evans also won an award for Best Reporting Technique, which was selected based on monthly writing competition entries, according to a press release.
Both Kruse and Evans received cash awards, in addition to matching funds for the school.
Evans received a $10,000 award for his writing championship win and a $1,000 award for reporting technique. Kruse received a $7,500 award.
IU also placed first in the intercollegiate writing championship, determined by the number of points accumulated throughout yearlong competitions. The win — the school's fifth consecutive — earned the The Media School a $10,000 prize.
Student reporters had to write three stories for the competition. They were assigned an on-the-spot story about the Bay Area's changing arts scene, which Kruse said was a complicated topic because the cost of living was steadily forcing low-income artists out. Students did not learn the story topic until the competition began. They also had to profile prolific civil rights attorney John Burris and cover a news conference he held.
Evans said the on-the-spot story was the most difficult portion of the competition, because reporters couldn't plan for it. For his submission, he wrote about the disintegration of Oakland's do-it-yourself warehouse artist scene in the wake of a tragic fire in 2016. Evans said he anchored his piece through the perspective of an artist watching the scene crumble around her and questioning where to go next.
Evans said time constraints weren't an issue for his reporting, but he struggled with subjects and ideas falling through.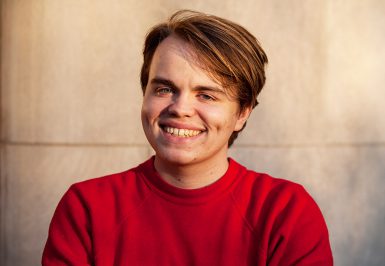 "I've got enough deadline reporting experience that churning out a feature in a day, or two days in this case, isn't too much of a challenge," he said.
But despite his first eight or nine ideas not working out, Evans said he still felt like he was able to turn in a solid story. He said he was proud of his three stories, given the time constraints of the competition, and that it was "awesome" to win first place.
Evans said making it to the Hearst championship to represent IU was a longtime goal for him.
"Since I started at IU, just because of the legacy IU has in the competition and as a school that produces spectacular work in general, it was something that had always been in my field of vision," he said. "I at least wanted to get to Hearst at some point in my four years at IU."
Naturally, he wanted to win the competition, he said, both for himself and for the university.
"It's a big deal to IU," said Evans, who also won the 2017 Thomas R. Keating Competition and the 2017 Roy W. Howard National Collegiate Reporting Competition. "It brings a lot of recognition. It will hopefully help keep bringing in kids from high schools all across the country who want to work hard and dedicate themselves, at least for four years if not their entire lives, to the pursuit of having a story that feels like it approaches perfection."
For her spot story, Kruse wrote about a San Francisco queer bar that faced losing its space at the year's end. The bar was celebrating its 52nd birthday the day she began reporting the story. In addition to being an enjoyable piece to write, Kruse said the story was an eye-opening one.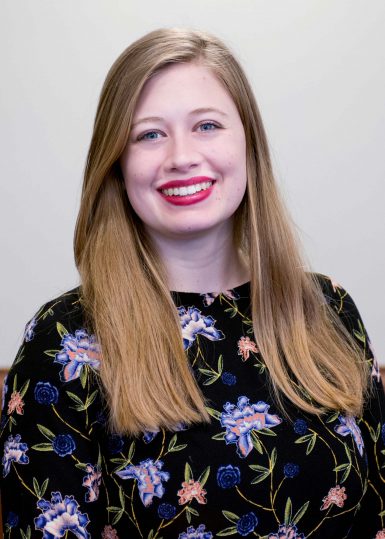 "Being really immersed in a historical queer space was such an education," she said. "Everyone had really eloquent things to say."
Kruse said she was astonished and overjoyed at her placement.
"It just makes me re-energized about journalism overall," she said. "This really, really made me remember how much I love it and how much it matters."
Kruse said her goal going into the competition was to produce work she was proud of, and she said she knew she had accomplished that even before learning she placed second. She and Evans both approached the competition with that mindset in common, she added.
Kruse said Evans is one of her best friends, and that sharing the honor of their awards together was amazing.
"We were both really proud of ourselves," she said. "So we felt like we accomplished what we came here to do."
Kruse said she was surprised at what a fun experience the competition was, mostly because she expected to be overwhelmed by stress.
 "I was," she said. "But I also had a blast."
Kruse will be editor-in-chief of the Indiana Daily Student this fall.
More: