IU students, faculty discuss portraiture project, 'The People of IU'
Media School faculty and students have collaborated on a yearslong project exploring the relationship between people and places, and contributors offered insight into the process in a virtual artists talk event sponsored by the IU Arts and Humanities Council and The Media School on May 6.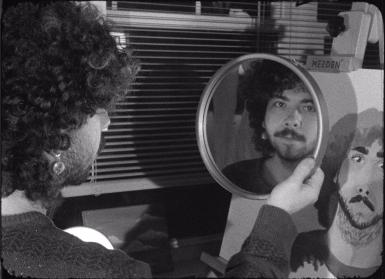 "The People of IU — Moving Image Portraits and the Public Screen," is an ongoing compositional and curatorial project. The project, created and curated by students in faculty members Susanne Schwibs' and Stephanie DeBoer's Production as Criticism course, was exhibited last week in the IU Cook Center Grand Hall. Schwibs, DeBoer, Media School student participants Ty Vinson and Emily Garver, and UITS Advanced Visualization Lab manager Scott Birch spoke about the work.
"It's a film art project; it's a documentary project; it's a public arts project — it's simultaneously archival and curatorial," DeBoer said.
Inspired by Andy Warhol's 1960s screen tests of people including Bob Dylan and Yoko Ono, the moving images capture facets of the IU community.
Conceptualized, directed and produced by Schwibs and DeBoer, the idea was born around the IU Bicentennial call for projects.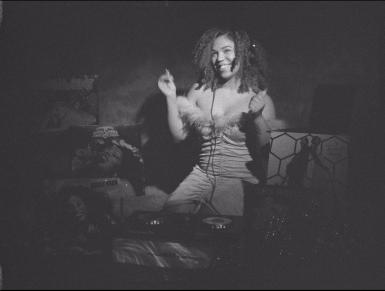 Schwibs, who has integrated Warhol's screen tests into her documentary classes, said his work has evolved past his original intention, changing from a sort of ephemeral event into a historical record.
"And I thought, 'Wow, maybe one could accomplish that doing something similar with the people of IU,'" Schwibs said.
She played an example of Warhol's screen test — showing the portrait of Ann Buchanan, pointing to the artist as the germ of the project idea, she said.
The project uses film stock, 7222 B&W negative, and historical cameras from IU in its creation. This choice was made in part for the experiential value given to students in the class, the longevity of the mode and the inherent characteristics of the medium, she said.
"There's a sort of organic feel and move and life to it," she said. "It's just like it's breathing."
While Schwibs and her students focused on the creation of the portraits, DeBoer and her students worked on the curatorial side.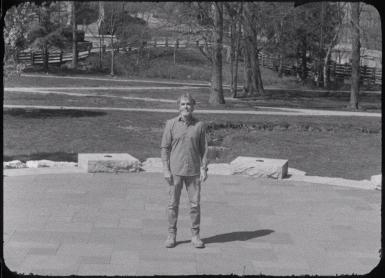 DeBoer's research explores public screen environments, and she said she thought often about how to bring different types of content, ideas, experiences and communities to IU's screens.
"I think it's useful to think about this as also the relationship between people and infrastructures: People are infrastructures of IU, they make it happen alongside the physical infrastructure of IU as well," she said.
Students worked within both Schwibs and DeBoer's specialties. Vinson, who graduated last week, wanted his portraits to be active and show both the environment and his subjects' relationships with it, he said.
Garver, a student working in the curatorial part of the project, said she enjoyed learning about spaces and the ways to shape them in a way she hadn't thought about before.
"Just as filmmaking or creating in a way is perceiving, curating and exhibiting is creative as well," Schwibs said of the two sides of the project.
Birch spoke to the technological work involved in the exhibition's creation, which included 13 self-contained units emitting light in an artistic fashion.
"For all the details, it comes down to the story you're trying to tell," Birch said. "I've worked with so many faculties in the sciences, and in the arts, and in medicine, and it's always comes back to the objectives that you're trying to achieve, the stories that you're trying to tell, and technology not for technology's sake — that it's assisting you as a storytelling device."