IRE training director, alumna boosts data journalism curriculum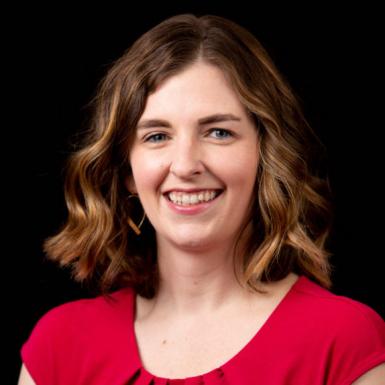 Sarah Hutchins graduated from IU with a passion for longform, narrative storytelling. Through her work at the Indiana Daily Student and Inside magazine, she learned how human experience and commentary could transform a news story into something powerful.
But in her first job at The Virginian-Pilot, Hutchins, BAJ'11, discovered another secret storytelling ingredient: data.
Now training director for the nonprofit organization Investigative Reporters and Editors, Hutchins is serving as both consultant and adjunct instructor to train Media School students in data journalism.
As a journalist, Hutchins used data to report on issues ranging from school board term lengths to the patterns of a local arsonist. Hutchins said data journalism revolutionized her work, and she encourages students to learn about data journalism as soon as they can.
This semester, Hutchins conducted data journalism workshops in professor of practice Elaine Monaghan's Data Analysis for Journalism and Public Relations class. Students have used the skills to report on stories such as whether black cats are truly adopted less than cats of other colors, whether the lack of fans during COVID affected basketball players' performance and whether IU's Counseling and Psychological Services has been able to keep up with a COVID-induced spike in demand.
"It's been great to have this outlet and to connect with students," Hutchins said. "I'm already very impressed with all the students' ideas from the data they are collecting."
Through her workshops, Hutchins aims to help students understand how to see data as a source for news stories. Topics for Hutchins' workshops include how to find data, where to request it and how to grasp what stories may be found through data exploration. Some of the tactical skills Hutchins helps students learn include Excel Pivot tables and query development.
"What I aim to do is help students work with data and tell a story with data," Hutchins said. "All of it is really practical moving forward into the real world."
Throughout the semester, students have been exposed to different types of data sets, such as the Bloomington City Council budget. These data sets give students the opportunity to make meaning of the numbers and find possible story leads to build upon.
Hutchins first recognized the importance of data journalism as a reporter at The Virginian-Pilot. She noticed that when her stories were grounded in data, they made the front page. At the time, Hutchins had little exposure to data journalism, but began learning on her own and from colleagues.
"We had a great data journalist while I worked at the Pilot, and learning from them and on my own really opened my eyes to all the possibilities of data," Hutchins said.
Hutchins left the Pilot to pursue a master's degree in data science and analytics, and also began working for IRE. As training director, Hutchins travels to schools across the country to help facilitate data journalism workshops. This semester was her first opportunity to work with The Media School.
Hutchins will build upon her workshops by teaching an asynchronous eight-week class, MSCH-J460 Practical Data Journalism, during spring semester. The class will mirror the IRE data journalism bootcamp course that is available to professionals looking to learn more about data reporting. Students will learn how to access data and understand it using Excel and other data-mining tools.
As the journalism industry continues to undergo rapid changes, Hutchins said many of her colleagues are emphasizing data journalism in their own work.
"It's definitely something that is not going to go away, and will become more and more prevalent as time goes one," Hutchins said.
This initiative is supported by the Roy W. Howard Endowment Fund in The Media School.