Ijaz selected for decolonizing representation fellowship, seminar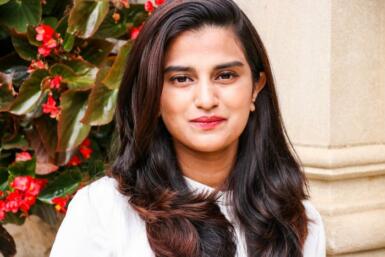 Doctoral candidate Narmeen Ijaz is one of 13 recipients of the Decolonizing Representation of Muslim Women in Media fellowship by The Muslim Women and the Media Training Institute at University of California, Davis.
The opportunity brings together media professionals, graduate students, journalists and scholars to engage in global histories of representation of Muslim women in both Western and Islamic cultures. The DRMWM Fellowship was awarded to early career journalists and graduate students from the United States, Europe, the Middle East, South Asia and Central Asia to participate in the year-long seminar.
Over the course of two workshops during the seminar, participants work with experienced faculty and journalists through lectures, exercises and discussions on the histories and cultures of Islam and women in Islamic cultures. The final outcome of the fellowship is a publishable report or opinion piece, or a visual presentation submitted to a media platform for teaching and global outreach. The projects are supported by the Muslim Women and the Media Training Institute at UC Davis.
Ijaz's project focuses on decolonizing representation of women-of-color through participatory and interactive approaches to documentary creation and spectatorship. The final outcome of her project will be in the form of a virtual installation and will be screened virtually to global audiences in June 2023.