Iconic filmmaker Stephanie Rothman discusses film school and the woman perspective
Straight from sunny California, filmmaker Stephanie Rothman talked about her experience in the film industry with a small group of Media School students working toward their Bachelor of Fine Arts in cinematic arts on April 7.  
Rothman worked as a director, producer, and screenwriter in the 1960s and 1970s. She is most known for directing low-budget exploitation films like "The Student Nurses" and "Terminal Island" at a time when the film industry was dominated by men. An exploitation film is a film made to attract an audience through its controversial content and lurid subject matter. 
The discussion with Rothman was moderated by Joan Hawkins, a Media School professor who specializes in horror, European art cinema, and avant-garde cinema. Rothman began the discussion by giving the audience an overview of her career. 
"Over a 10-year period, I worked as a writer and director," she said. "After this, I never made a film again."  
Rothman didn't have any filmmaking experience until she started graduate school at the University of Southern California. She obtained her bachelor's degree in sociology from the University of California, Berkeley. After working as a technical writer for a few years, she decided to seriously explore the idea of becoming a filmmaker.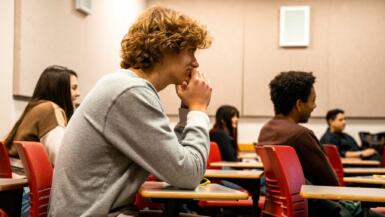 Even though she didn't receive any formal training in film as an undergraduate, Rothman said she explored film in other ways. She always watched films, read about films, and thought about films. 
"You really have to learn a great deal to be a filmmaker," Rothman said. "You need to look at lots of images."  
As a graduate student, Rothman said she was the first woman awarded a Directors Guild of America fellowship. This, alongside her qualifications, led her to work as an assistant to filmmaker Roger Corman. He led her to direct her first feature film, "It's a Bikini World."  
"It proved I could make a film in 14 days," Rothman said about her experience working on the film. "This is called making a film on a shoestring." 
In order to make a film on a very low budget in a short amount of time, Rothman said she had to be very organized in choosing equipment, storyboarding, and location scouting.  
This led multiple students at the lecture to ask Rothman about her experience as a woman in a male-dominated industry. She said she tried to incorporate the female perspective in all her films.  
"The women in my films go their own way," Rothman said. "My women were young, untried, and looking for their identities." 
Rothman added that she wrote a lot of comic material into her films because humor is a good way to influence viewers. Additionally, she always tried to work with a crew who also understood what these films were trying to say about women.  
"We tried to hire partisans who would like working on our films," Rothman said. "But it was sometimes trial and error." 
As the discussion ended, Rothman offered a bit of realism to the film students in the audience.  
"From my observation, careers in the film industry are not lifetime careers," she said. "Lots of people get used up." 
Despite these tough words, Rothman encouraged the students to continue their education, take advantage of faculty support, and expose themselves to as much art, culture, and information they can take in so they can approach film in the most well-rounded way possible.