Hawkins reflects on impact of filmmaker Agnès Varda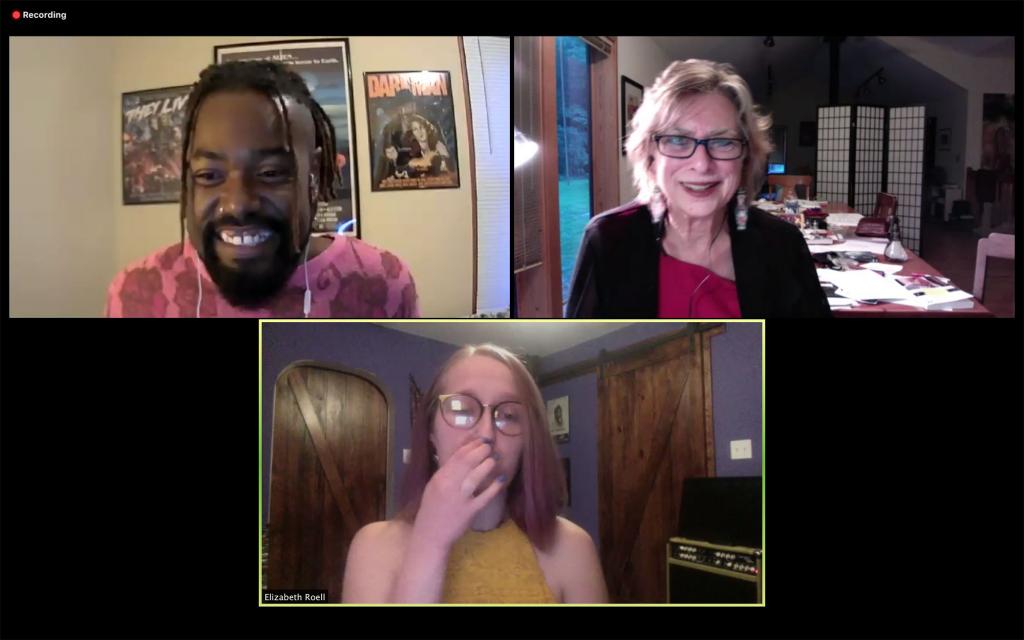 Associate professor Joan Hawkins first came to know the work of Agnès Varda in the '80s, when she saw the French film icon's 1962 drama "Cléo from 5 to 7." Hawkins was working on her doctorate at UC Berkeley. In those days the culture as a whole was struggling mightily to recover films by women.
"There weren't enough films that I could show to fill the entire semester," said Hawkins, who was serving as a teaching assistant for a film studies course at the time.
But there was Varda, and Hawkins was instantly hooked by "Cléo" for its innovative style and honest take on challenging material.
Some 30 years later, Cicada Cinema co-founder and IU Cinema blog contributor David Carter met Varda at a screening of "The Beaches of Agnès" at the IU Cinema in 2011. At the time, he was a Jacobs student exploring film history in his free time. Varda blew his world right open.
Carter and Hawkins participated in a virtual conversation Tuesday, hosted by the IU Cinema, on the late titan of the French cinema.
A part of the Left Bank school of New Wave filmmakers, Varda blazed onto the scene in 1955 with "La Pointe Courte," a formally audacious blend of neo-realist and documentary sensibilities and impressionistic scripted filmmaking. It's sort of a rosetta stone for Varda as an artist, Carter said. And it was also like nothing that had come before it.
Like "La Pointe Courte," all of Varda's output is as colorful and varied as it is unpredictable. The French cineaste and style icon, always recognizable by her warm, round face and signature two-tone bob, made everything from narrative features exploring women's places in the world around them ("Cléo from 5 to 7," "Vagabond," "One Sings, the Other Doesn't"), documentaries about her home and the people she met on her adventures ("Uncle Yanco," "Black Panthers," "Du Côté de la Côté") and even self-insert documentaries about herself as an artist and her experiences with the world around her ("Faces Places," "The Beaches of Agnès" and her final film, "Varda by Agnès").
But always, especially in her later works, there is a sense of camaraderie between Varda and audience in her films that fosters a sense of knowing, as if the woman herself is addressing her viewer directly through the celluloid.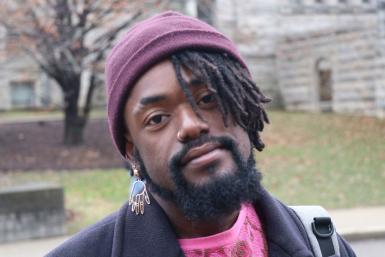 When Hawkins was first exposed to Varda, film culture wasn't what it is now. There were no streaming services or boutique distributors. You saw films whenever and wherever they were screened, or you might not be able to catch them again.
"There was no Criterion," Hawkins said. (Last month, the Criterion Collection released a massive box set of Varda's work.)
Hawkins saw Varda's "Vagabond," a "very unsparing look at what it's like to be a woman on the road," she said, for the first time at a makeshift theater in a gymnastics studio, with trapeze hoops hanging down from the ceiling all around her.
The film, which traces the last days of a homeless woman's life before her body is found frozen in a ditch, is a remarkable attempt to de-fetishize the female body, Hawkins said, as well as an exploration of people who are othered.
"You get all kinds of layers of French society, that usually the French art cinema has had a concerned relationship with," she said.
As they compared their respective journeys through Varda's filmography, Carter and Hawkins also dove into the varying verve of Varda's voice as an artist.
At times she was a documentarian who let her subjects speak to the camera with little of her own voiceover, like in "Black Panthers," Carter and Hawkins' shared favorite of her documentaries. Carter urged listeners to watch it again and again for its ever-relevant message.
In other works, she lent herself to nuanced narrative portraits of troubled women: the wandering lead of "Vagabond," the troubled star awaiting cancer test results in "Cléo from 5 to 7." In others, still, she herself became the star. But always, the same set of impulses and the same humanism shine through.
"It's a very humanistic mode of filmmaking, but it's not in the usual way that we think about," Hawkins said. "She doesn't give a huge psychological backbone to them."
Hawkins also praised her ability to adapt to whatever material she tackles. There's a very documentary impulse present even in her fiction films, where she focuses on the lived reality of the people more than on where they've come from or what's put them in the places they presently occupy.
Varda excelled at finding the emotional truth in the people whose stories she told, Carter said. And she displays a wonderful humanity in the way she revisits the same places and people throughout her body of work. It suggests an innate love for the people who she's made films about, a love that often pulls her back to them.
"She sees the world differently as this old, wisened, fun woman than she did when she was this anxious young woman going to all these places," Carter said.
And always, there's a music to her filmmaking.
Varda believed music and film had to run parallel to one another, Carter said; that "music uncovers the script." But there's music even in the dialogue of her characters.
That love for music culminates in her musical "One Sings, the Other Doesn't," a feminist awakening film that maps that awakening onto the way the female characters' voices work together, Hawkins said.
"That, to me, is a culmination of her fascination with music," Carter added. "The music drives the movie. It is a pulse, it is a beat, it sets the tone, it is another color for her."
Varda died last year at the age of 90. She had long anticipated her own passing; she expresses in a rather profound segment of "Faces Places" the gratitude she feels to continue living each day.
Varda is survived by her legacy as one of the cinema's greatest artists and the mother of the French New Wave, as well as by her children, Mathieu Demy and Rosalie Varda, and the countless artists, especially women, whom she inspired.
Numa Perrier's "Jezebel," which screened at the IU Cinema in 2019, seems decidedly Varda-inspired, said Carter, drawing especially on "Cléo from 5 to 7." And he added that Sofia Coppola, director of a wonderfully eclectic body of work that includes "Marie Antoinette" and "The Bling Ring," and daughter of filmmaking titan Francis Ford Coppola, likely drew inspiration from Varda, too.
Hawkins added that Chantal Akerman, the Belgian film director behind "Jeanne Dielman, 23 Quai du commerce, 1080 Bruxelles," might not have made the same kinds of films she made if it weren't for Agnès Varda.