Han wins prestigious award from Chinese government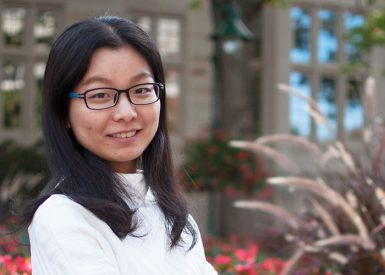 Doctoral candidate Jingjing Han is a recipient of the 2018 Chinese Government Award for Outstanding Self-Financed Students Abroad.
Han was selected for one of the top 10 Special Excellence Awards, which award $10,000 each, and she is the only woman and social scientist among those in the top 10.
The recipients worldwide were chosen for their outstanding accomplishments in any discipline. This award is considered the highest honor given by the Chinese government to graduate students who study outside China and do not receive financial support from the Chinese government.
As a researcher in the Institute for Communication Research, Han applies the dynamic systems theory and embodied cognition approach to study human communication.