Hale participates in competitive doctoral research seminar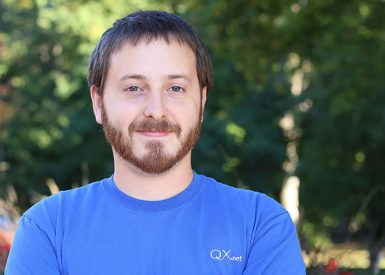 Doctoral candidate Brent Hale was selected to participate in the National Communication Association's Doctoral Honors Seminar in Tampa, Florida, this week.
The seminar is a competitive annual conference for doctoral students conducting research.
Hale's project explores the role of social identification with an online community (Imgur.com) on message persuasion, examining whether a person's affiliation and connection with an online group affects the way that person processes persuasive messages.