Guins book examines Atari game machines
For an interactive product, professor Raiford Guins has seen a lot of video game machines inside glass cases.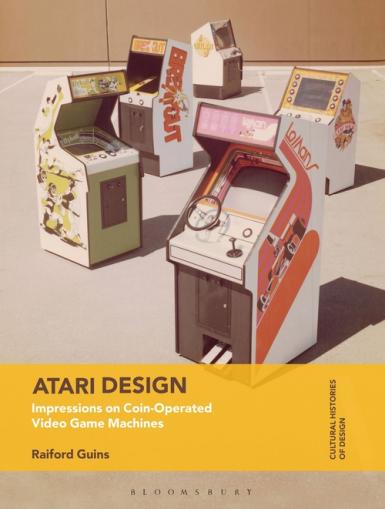 After decades of studying the history and preservation of video games, Guins' newest book, "Atari Design: Impressions on Coin-operated Video Game Machines"  — published by Bloomsbury — examines their packaging: the machine itself.
"When I finished my last book, I spent a lot of time in museums that collect, store, document and preserve video games," he said. "I would see them in glass cases or behind velvet ropes, where you couldn't touch them, you couldn't interact with them."
The experience made him pose the question: What am I meant to know when I have a game on display that I can't play? The way to answer it, Guins said, was to consider these games as designed objects.
Through the use of archival sources and interviews with around 40 individuals, Guins explored the Atari game machine design process. Understanding the games as artifacts, he delved into the history of design.
"I wanted to understand, learn and write about the design process — that meant looking at prototypes, design schematics, parts lists, conceptual drawings, and talking to the people who did this," Guins said. "I wanted to capture their labor before they pass on."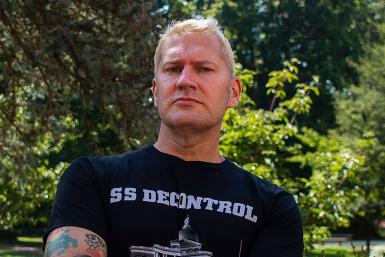 Guins conducted dozens of interviews in cafes, over dinners and online with designers, teachers and engineers.
"I had human subjects and a truckload of archival materials and access to the actual games," Guins said. "It just lined up."
He researched the history of design, learning about interaction design, industrial design and graphic design.
"The answer that this book tries to give by way of looking at one company — is that I'm looking at a designed artifact," he said. "An artifact is designed the way it is designed for a number of reasons, and the book launches into those reasons."
With access to expansive archival collections devoted to Atari and field research through extensive interviews, Guins was examined the history of video game design.
Typically when someone says game design, they think of programming, coding, building narrative or doing sound production, he said.
"But I'm looking at an older medium," Guins said. "I wanted to look at other designers who are shaping the game play experience," he said.
In telling the history of Atari though, Guins said he ended up amplifying multiple voices and telling multiple stories.
"The high point of the book was talking to people," he said.