Gruszcynski presents alternative content analysis tool
As a political communication researcher, assistant professor Mike Gruszcynski analyzes large amounts of texts and quotes to understand how political conversations are framed.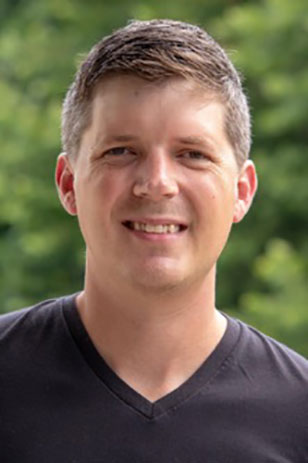 To make this massive task more manageable, Gruszcynski uses the transfer learning model: a machine-assisted method that takes context and synonyms into account to pick up on related sentences even if they don't use the same words.
Gruszcynski kicked off the spring semester's research colloquium series Friday with his talk, "Using Theory and Machine Learning to Quantify Communication Frames."
A frame is a central organizing theme used to communicate a certain idea, he said. The concept of framing is particularly important in political conversations.
"In any communication area, there are individual frames used to try to communicate different ideas," he said.
The transfer learning method has been useful for Gruszcynski's research analyzing quotes from politicians about Brett Kavanaugh's Supreme Court confirmation hearings.
"The framing is almost never static," he said. "It's almost always in response to the political climate and other actors."
Politicians aren't the only stakeholders who frame issues, he said. Journalists control how quotes and entire articles are framed, he said.
"You as the journalist have a document or a notebook in front of you, and you have to decide which quotes to use," he said. "So to a large part, the journalist is the framer."
Overall, Gruszcynski said the transfer learning method couple help answer many types of questions.
"It's got quite a bit of possibility to it," he said. "This is only preliminary research."