Graduate students across IU share media research at Common Ground
Graduate students from The Media School, across campus and from outside IU presented their research on media Friday at the third annual Common Ground, the research conference hosted by the Media School Graduate Association.
Research presented in the seven paper sessions and panels covered topics ranging from the impact of vaccine misinformation on mothers of different education levels, to differences in Western and Chinese beauty standards based on an analysis of selfies, to themes found in Donald Trump fan fiction.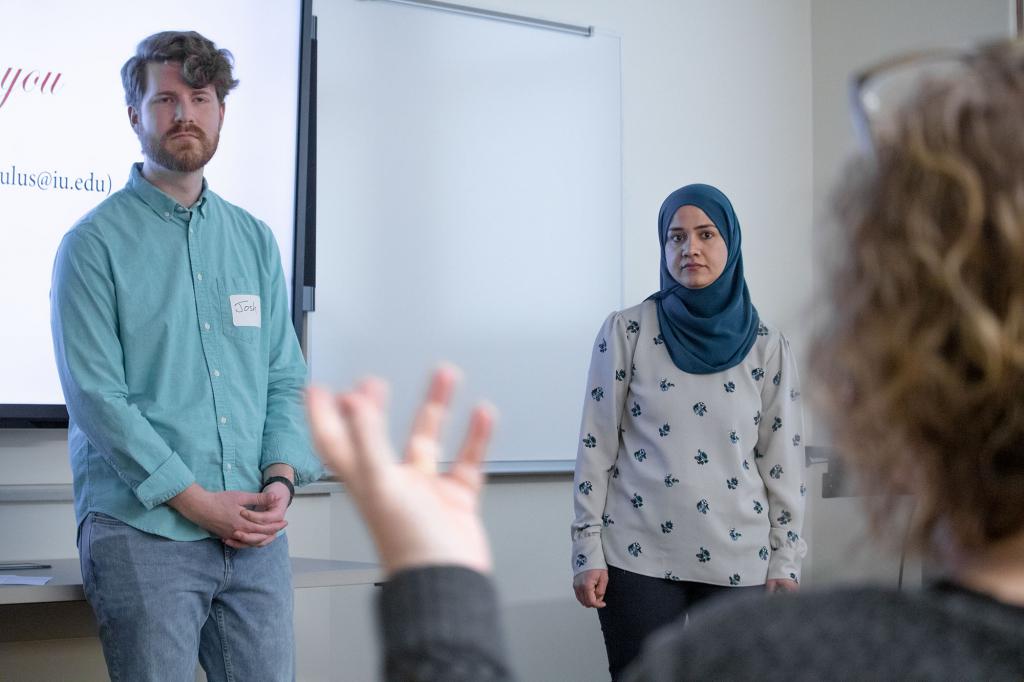 Mediating Sight, Hearing and Touch
By Chris Forrester
Media School and School of Education doctoral candidates shared research about touch, understanding music and critical analysis of film.
Media School doctoral student Sean Purcell presented "Haptics, Skin and the Trouble of the Essentializing Touch." Purcell's work focuses on the idea of touch in haptic media studies, positing that such studies need to engage with skin-focused discourses.
"While haptic media studies reminds us of the technological and social constructions of touch, skin studies reminds us of the nuances of an individual skin," he said.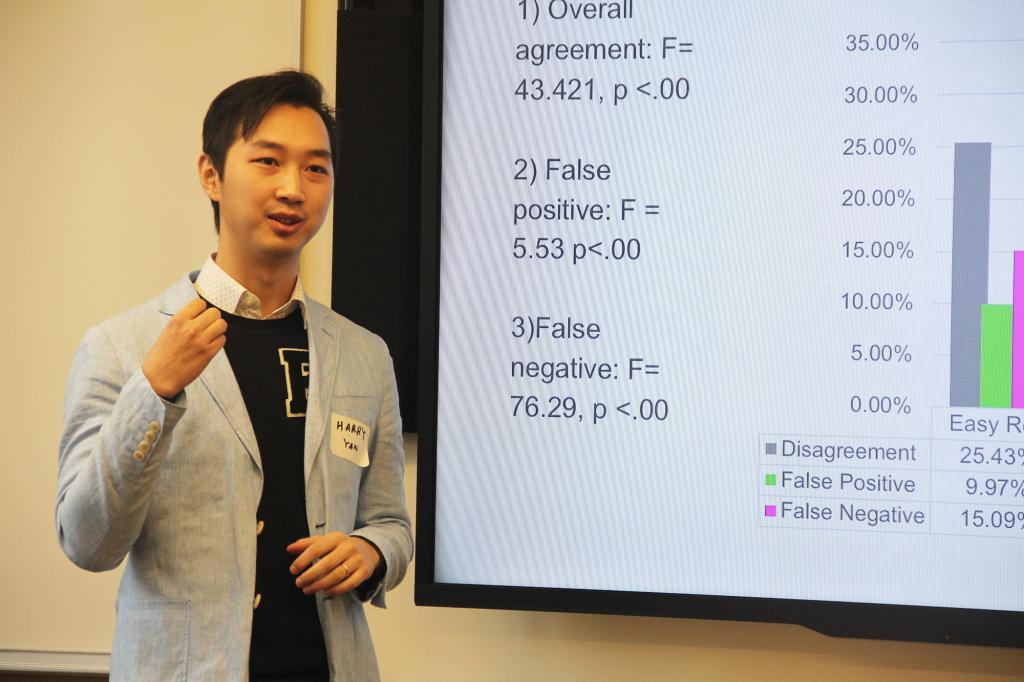 Misinformation & Credibility in the Fake News Era
By Laurel Demkovich
Three graduate students presented their research on misinformation and credibility.
Doctoral candidate Xia Zheng presented his study, "Vaccine Misinformation's Impact on Parental Vaccination Decisions Differs by Parents' Educational Level."
Zheng's research stemmed from a 2005 Rolling Stone/Salon article, "Deadly Immunity," which alleged that vaccines were associated with a higher risk for autism among children. The article was later debunked and retracted.
Media Polarization, Partisanship and Politics
By Kaleigh Howland
Comparative literature graduate student Meaghan Murphy and Media School doctoral candidates Xia Zheng and Minchul Kim presented their research on politics and partisanship in media.
Murphy deconstructed the techniques employed by an Infowars video, "Gun Owners ALERT!" to sway moderate viewers in her paper, "Red Pill Breadcrumbs: Using YouTube to Entice Moderate Conservatives to the Alt-right." Murphy discussed techniques such as mimicking traditional news outlets with red, white and blue color schemes; using "Live" stickers despite never having aired live; and on-air personalities in suits at desks with papers.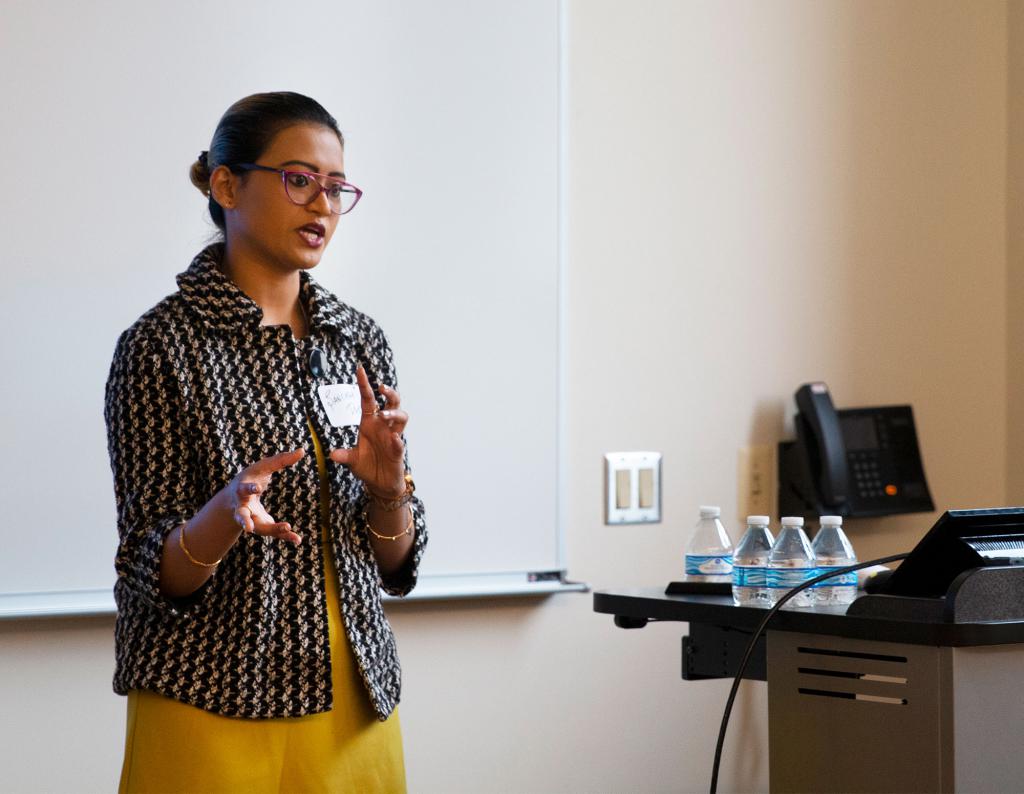 Quantifying Social Media Ecosystems
By Daniela Molina
Three graduate students showcased their completed and ongoing research analyzing social media platforms.
Sanchari Das, doctoral student in the School of Informatics, Computing, and Engineering, presented her analysis of social media tools celebrities use to publicize their work. Using Twitter as her primary social media platform for the research, Das analyzed 60 actors between ages 18-78 for her study, "How Celebrities Feed Tweeples with Personal and Promotional Tweets: Celebrity Twitter Use and Audience Engagement."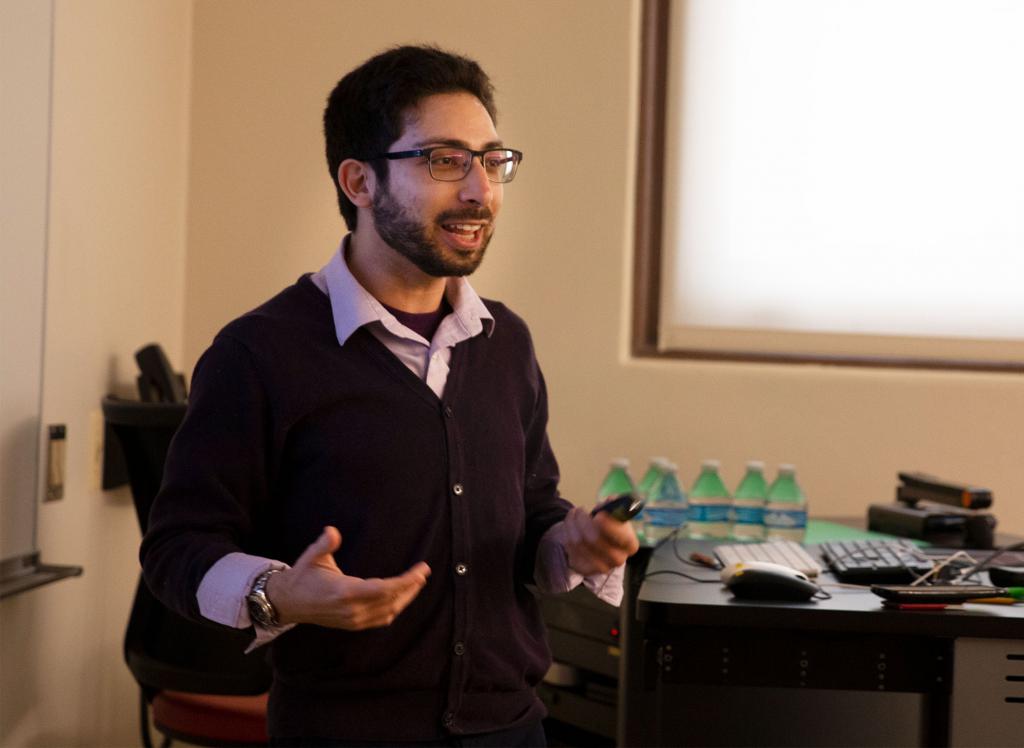 Good and Evil in Modern Storytelling
By Austin Faulds
It's hard to face evil and even harder to examine and humanize it, according to the research presented in this paper session.
Graduate students Rebecca Waldie, Shadia Siliman and Ken Rosenberg each discussed their research concerning the representation and manipulation of emotions and morality through various media platforms, particularly with television and video games.
Siliman, a gender studies doctoral candidate, began with a presentation about the use of sexual violence against female antagonists in television as a tactic to instill sympathy for a particular character. This is referred to as the false comfort of sympathy, which teaches an audience to act sympathetically toward others in order to achieve personal comfort.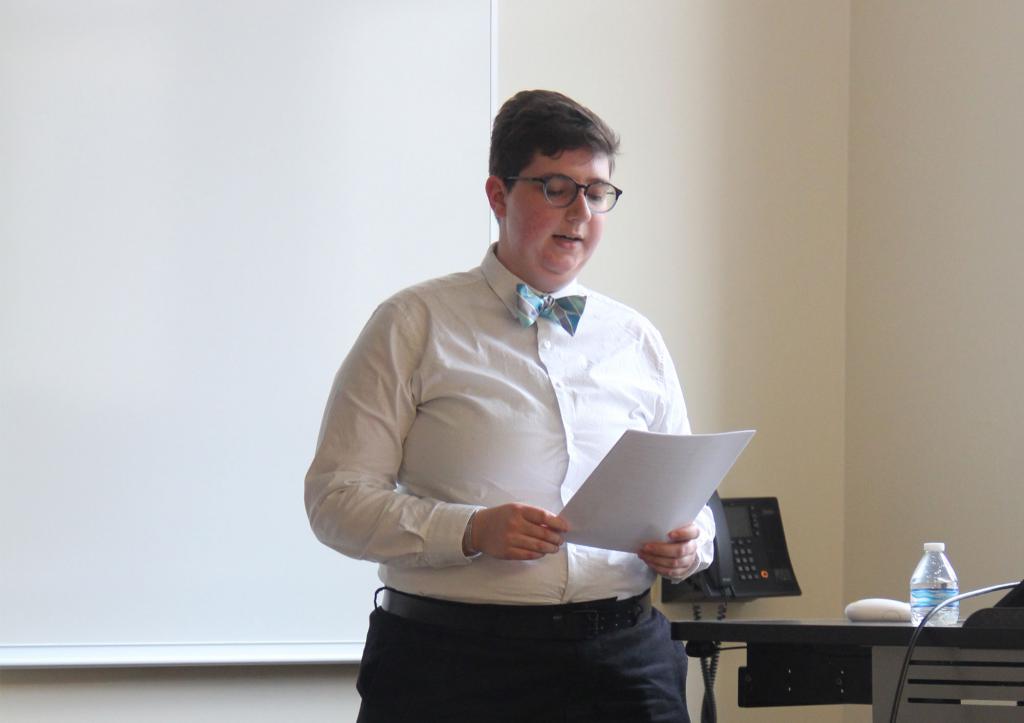 Media Factories of Race and Gender
By Daniela Molina
Expressions of black female liberation through horror films, toxic masculinity in the "manosphere," representations of Nazi sexuality and political expression through Donald Trump fan fiction were the race- and gender-reated research topics four graduate students discussed in this session.
Jakob Breunig, a doctoral student in the departments of Religious Studies and Jewish Studies, examined the frequent portrayal of sex in American Holocaust films in his paper, "Fucking Nazis: American Cinema and the Sexuality of Nazi Evil." He specifically examined the characterization of Nazi sexuality.
Breunig said these films communicate Nazi villainy through Nazi "fucking" rather than genocidal violence. Breunig cited Lee Edelman, American academic and literary critic, to explain the process through which sexuality is mobilized to convey Nazi evil.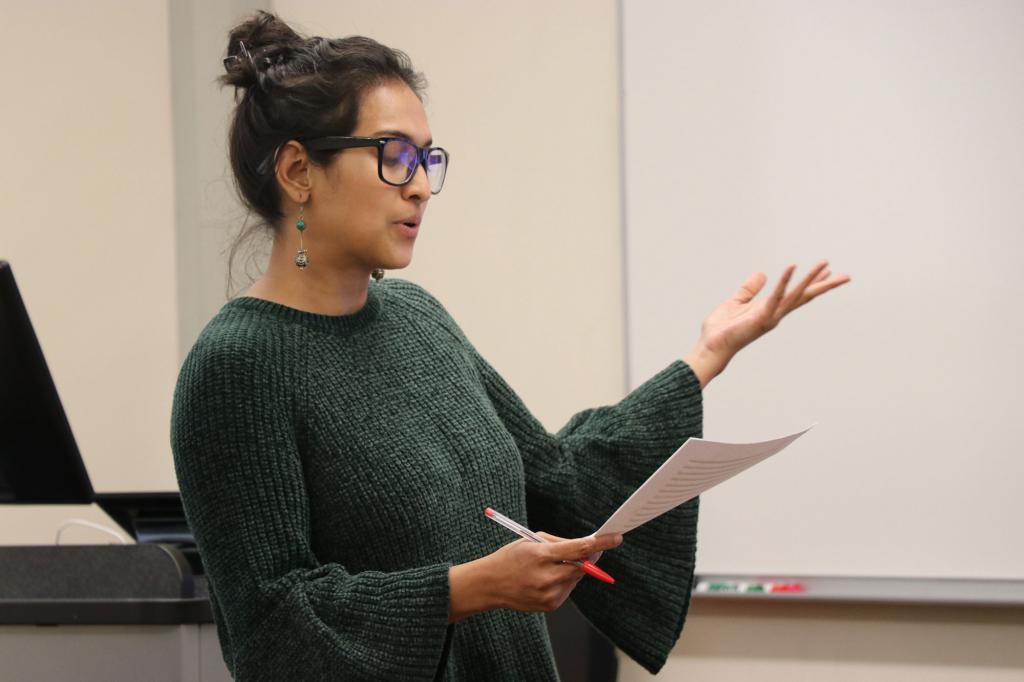 Mediated Sexuality
By Austin Faulds
In one of the final paper sessions of the day, four researchers discussed their papers on various aspects of pornography, whether it be representation, dehumanization or technology.
Niki Fritz, a Media School doctoral candidate whose research focuses on mass communication effects and sexual health communication, discussed the lack of lesbian, gay and bisexual representation in pornography research. In fact, Fritz noted that there are currently no published analyses of lesbian and bisexual porn, and only one large study on gay porn. She said it's important to have this kind of representation because not only does porn often dictate the attitudes couples have in relationships, but the internet can also be a useful space for identity creation for people in this demographic.
Fritz's study, "Sexual Behaviors in LGB Pornography," analyzed about 5,000 XVideos and Pornhub videos.