Grad students, faculty presenting sports work at IACS
Two Media School doctoral students, Johnathan Anderson and Xan Smith, will present their new research at the International Association for Communication and Sport summit.
The paper, titled "Is it in the game? Reflections of race-based stereotypes in EA SPORTS FIFA 22," was born out of Anderson's love for all things soccer and his interest in data science.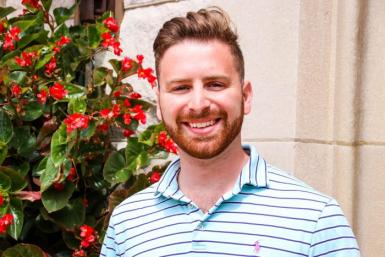 The goal of the research was to see if there were race-based stereotypes in seven specific attributes used to rank players and their abilities in the FIFA video game. Examples of some of the tested attributes include pace, aggression and strength.
"All seven that we ended up testing came back showing significant findings that there was a significant difference of athlete's rankings based on skin color," Anderson said.
Anderson said he was surprised that all of his hypotheses ended up being validated.
"I think it just leads me to want to explore these things a bit deeper," he said.
Smith's research focuses on gender associations in video game avatars and, on this paper, worked on the statistical side of the research, including coding each FIFA player.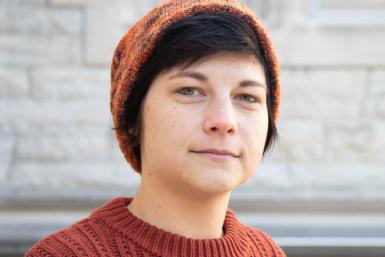 "I was really excited and happy when he let me share his project with him," Smith said. "It's been so great to work on."
Anderson said he was excited that their research would be featured at the IACS summit because it was the perfect audience to absorb the information.
Anderson will also present the top student paper at the summit, "'Hardly Home but Always Reppin": Celebrity Transnational Athletes and Representations of National Identity." This research was a part of his master's thesis at the University of Alabama.
The paper focuses on how celebrity athletes become symbols of the country they originate from. It also examines the role that national identity plays in global sporting events, such as the World Cup and the Olympics.
"It's always a great feeling when you send your research in and it gets accepts," Anderson said, "it makes me feel like I'm doing something right."
Other IU scholarship will also be shared at the IACS summit.
Media School associate professor Lauren Smith is the co-author of research titled "Nationalism in NBC's Primetime Television Broadcast of the 2021 Tokyo Summer Olympic Games." She will also present another paper, "'Let Them Play' vs. 'It's an Outrage': Female Athletes Attitudes and Perceptions About Transgender Participation in Sports."
From the School of Public Health, doctoral students Tyler Ratts and Ramir Williams will present, alongside professors Kevin K. Byon, Antonio Williams and Paul M. Pedersen, work titled "Evaluating the Motivations Driving Fantasy Football Participants to Select Individual Analysts for Information Consumption."
The IACS summit is hosted this year by Rowan University in Glassboro, New Jersey, with special events taking place in Philadelphia.