Gerike wins the APSE student sports journalism contest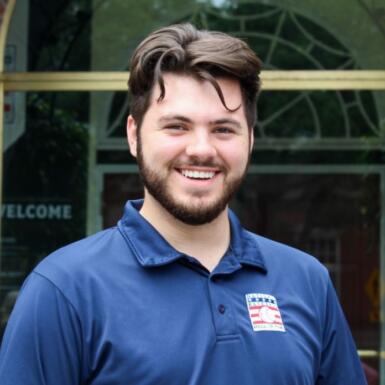 Evan Gerike, BA'23, won the Associated Press Sports Editors annual student journalist contest, which was announced during the APSE awards banquet Wednesday night in Las Vegas. Gerike was selected out of 31 students who submitted portfolios comprising three pieces. Students enrolled at a college or university during the summer 2022 or fall or spring 2023 academic terms were eligible to enter the contest.
Gerike's submissions were:
APSE is a national organization that strives to improve professional standards for sports departments of professional news organizations and to recognize professional excellence among its members. The APSE student chapters consist of nearly 400 sports editors, journalism educators, writers, and students who can network with professional and student journalists around the country and learn writing and reporting techniques.