Geiger article: Skill-building interventions can increase climate change discussion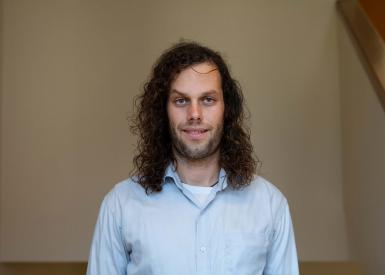 A study by assistant professor Nathan Geiger identifies effective tactics to encourage more discussion on climate change.
"Untangling the components of hope: Increasing pathways (not agency) explains the success of an intervention that increases educators' climate change discussions," by Geiger, Karen Gasper and Janet Swim of Penn State University, and John Fraser of the New Knowledge Organization, appears in the Journal of Environmental Psychology.
The study assessed the effectiveness of a communications training program for environmental educators working at aquariums, zoos and national parks. It found that equipping the educators with a variety of methods toward engaging in interpersonal discourse, as well as overcoming barriers, was effective in increasing their climate change discussion.
The researchers concluded that among populations who wish to talk more about climate change, interventions focusing on skill building and teaching multiple strategies can be effective.