Gantz named interim dean, Parameswaran associate dean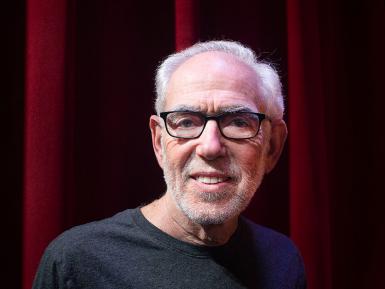 Walter Gantz, currently the associate dean of The Media School, has been appointed interim dean starting July 1.
Founding dean James Shanahan will step down June 30 after a six-year tenure that saw the successful merging of three academic units into what is now one of the most comprehensive media-related research and teaching programs in the country. A committee has convened to identify candidates for the dean position.
"Walt has served on the faculty since 1979, and as an IU department chair for 20 years," said Provost and Executive Vice President Lauren Robel. "As associate dean of The Media School, Walt has given remarkable support and guidance to faculty, staff and students. I'm so grateful that Walt is willing to lend his considerable talent, insight and innovation to The Media School at this crucial time, as IU embarks on its third century."
As associate dean, Gantz has worked closely with unit directors and faculty members to guide The Media School's academic affairs and has supported Shanahan in overseeing the strategic direction of the school.
"I'm certain that Walt Gantz will be an excellent steward for The Media School as we move into a search for our new dean," Shanahan said. "It will be an exciting time, and I know that Walt and Radhika will do a great job helping everyone to focus on our future needs and priorities."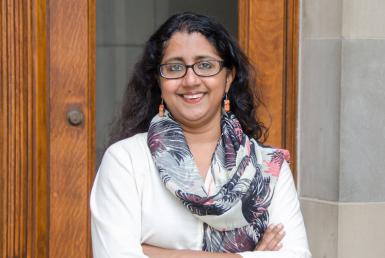 Gantz joined the IU faculty in 1979 and served as chair of the Department of Telecommunications from 1997 to 2015 and the Communications Science unit from 2015 to 2017. Throughout his career, Gantz has taught courses focusing on media processes and effects, research methods, advertising strategies, and media and sports.
"Thanks to founding Dean Jim Shanahan, and our faculty, staff and students, The Media School is well-respected across the globe and is a terrific place to work and study," Gantz said. "As the pandemic eases, we're ready to seize opportunities and continue to excel. As interim dean, I look forward to contributing to our growth and ensuring our school remains a welcoming place for all to work, study and thrive."
Herman B Wells Endowed Professor Radhika Parameswaran has been appointed associate dean for a three-year term.
Parameswaran served as chair of The Media School's Journalism unit from 2015-2019. She has taught courses on gender, race and media, globalization and media, media theory, and qualitative research methods.
"I am very honored to be selected for the position and am looking forward to supporting and serving the school in fulfilling its ambitious missions in research, professional and creative activity, teaching, service and more," Parameswaran said. "Our deans, faculty, staff and students have built a school with a stellar global reputation, and I am eager to contribute to the school's continued growth as we navigate an ever-changing media environment."