Fred de Sam Lazaro to address 'under-told' stories, international reporting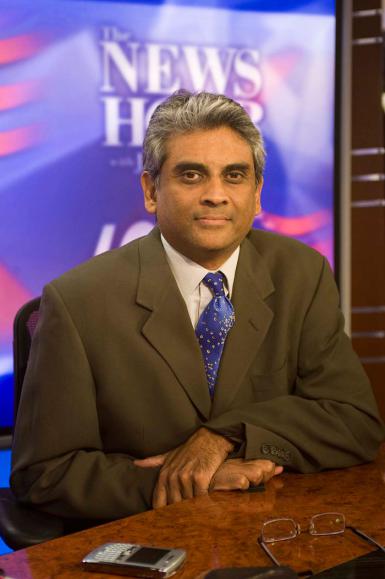 Serious international reporting, specifically within the developing world, has been called the spinach of the news diet—essential for understanding global issues today. But with technology constantly changing America's media landscape, how can the public find a palatable spinach recipe?
PBS NewsHour correspondent Fred de Sam Lazaro will address this question as well as share his story behind the creation of the Under-Told Stories Project at 4:30 p.m. Jan. 29 in Global and International Studies Building Auditorium.
His talk,  "Making the Foreign Less Foreign: The Undertold Stories Project," is the first of the school's spring Speaker Series and is free and open to the public.
Since 1985, De Sam Lazaro has traveled to more than 60 countries, covering stories and topics often neglected in mainstream media. As director of the Under-Told Stories Project at the University of St. Thomas in Minnesota, he works with students in the school of international reporting and media production in bringing home stories of people whose voices are rarely heard.
"Something that's key to understanding the world out there as Americans is to know the humanity that lies beyond our shores," de Sam Lazaro said in a phone interview this week. "What we try to do at the Under-Told Stories Project is gather stories about ordinary people and what the bases are for the poverty that exists overseas, throughout many parts of the world."
In addition to the Under-Told Stories Project, de Sam Lazaro will also discuss the change of international reporting due to challenges faced by news organizations, specifically the effect of technology on the media marketplace.
"I think technology is giving international reporting every chance to become better, but I do think it's a double-edged sword," he said. "It's brought us a great deal of access to information. However, the Internet is also a vast exchange of ignorance in many ways."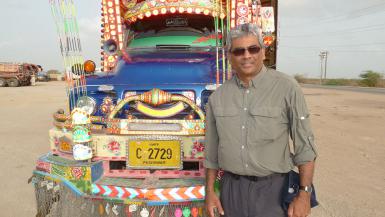 While de Sam Lazaro's talk is intended to reach a large audience, he specifically hopes it resonates with students, specifically those considering media careers.
"For students, the emerging leaders in America, it's very critical for your own competitiveness, for our own competitiveness, that we understand what's going on in every corner of the world, because our competitors sure do," de Sam Lazaro said. "The more we understand, the more competitive we become in a globalized economy. For a young graduate, this world is just very small. You could be competing against people at far ends of this globe, and you better be on your toes."
De Sam Lazaro's talk is co-sponsored by the Center on American and Global Security and is supported by the Media School's Miriam Meloy Sturgeon Memorial Fund.
More: