Francis interview published in Film Quarterly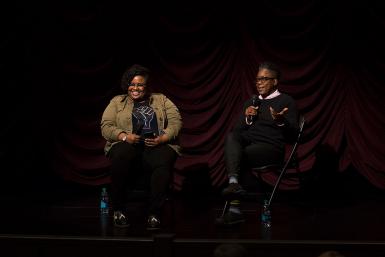 An interview by associate professor Terri Francis, director of the Black Film Center/Archive, with filmmaker Cheryl Dunye appears in the latest issue of Film Quarterly.
"Structural Laughter and Constructed Intimacies: The Self-Reflexivity of Cheryl Dunye," explores Dunye's perspective on the film industry, the projects she is currently working on and her early influences and experiences. Francis conducted the interview when Dunye visited IU Cinema as part of the Jorgensen Guest Filmmaker series in January.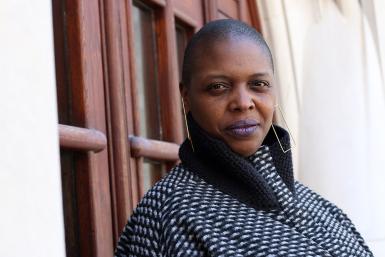 Dunye talks about her childhood and family, the connection between humor and power, her first films and her work as a director and professor.
Dunye has made more than 15 films, including The Watermelon Woman, Stranger Inside, Mommy is Coming and The Owls. She has also directed episodes of Queen Sugar, The Fosters and Claws. 
She is a member of the Academy of Motion Picture Arts and Sciences, and she received a 2016 Guggenheim Fellowship. Dunye is a professor at San Francisco State University. 
More: