Four win Wilhoit research awards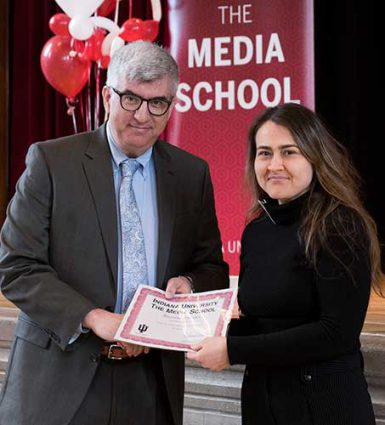 Four students have been awarded the 2015 Frances Wilhoit Research Paper Awards based on their work last year.
They are:
Graduate student Antonina Semivolos for "Changing Meanings of Privacy in the Age of Internet: Will Privacy Eventually Become a Luxury Only Few Can Afford?" The paper was developed and completed in associate professor Tony Fargo's communications law class, honors section.
Undergraduates Sara Miller and Taylor Telford, co-authors, for "Intimidation and Violence Create an Era of Impunity for Journalists in Mexico," written for associate professor Tony Fargo's law class.
Undergraduate Annie Mose for "Damned if She Does, Damned if She Doesn't: The Press's Early Introduction and Interpretation of Hillary Clinton." This paper was developed in associate professor Mike Conway's class.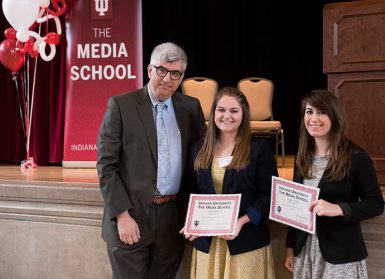 The students received their honors at the school's scholarship ceremony April 9.
Frances Wilhoit was the school's journalism librarian in the 1970s through 1990s, assisting and guiding student research through many technology changes.
Each spring, professors nominate student papers submitted in their classes the previous year to be considered for the award.