Former interns share advice for surviving and succeeding during application season
This past summer, senior Emily Abshire landed her dream internship: a music editorial intern position at NPR's Washington, D.C., headquarters.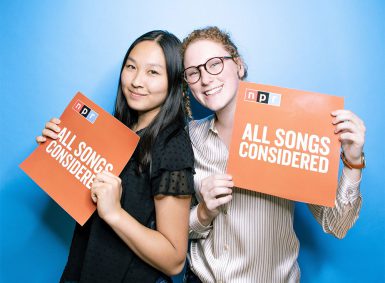 The opportunity allowed her to mix her passion for music and journalism, producing music stories for national news programs Morning Edition and All Things Considered. It started with planning and understanding the importance of the internship search.
"The internship season is really tough. Last year, when I applied for NPR, I also applied to literally like 50 other places and heard back from probably five," Abshire said. "It's honestly emotionally challenging to try to come to terms with what you're doing wrong."
Her persistence paid off when she landed the highly competitive position.
This internship application season, upperclassmen and career coaches advise students to increase their chances for success by starting early, getting media experience and making personal connections.
Media School career coach Maria Cambone urges students to start the internship search as early as possible, preferably by winter break. That means if you're not applying yet, it's time to start.
An early start gives students a sense of what industries or organizations interest them, she said.
Abshire knew what her interests were going into last year's application process, thanks in large part to her involvement with the Indiana Daily Student and WIUX Pure Student Radio. Her duties at NPR — writing stories and headlines, and posting content online — mirrored some of her responsibilities at the on-campus outlets.
In fact, she credits involvement in student media for her internship application success and encourages students to gain experience however possible in order to make their application stand out: join student media, start a blog or work at an on-campus job or internship.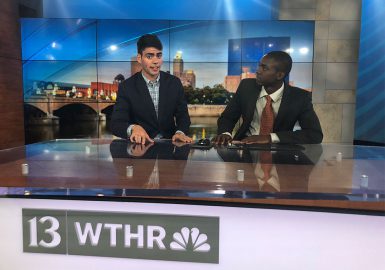 As a senior, William Mulloy understands the importance of out-of-classroom experience. He interned this past summer with NBC affiliate WTHR-13 in Indianapolis writing web stories and researching for the investigative desk.
His on-campus experience, including journalism classes and his work as vice president of the campus chapter of the Online News Association, helped make him an attractive candidate. But the key to the internship search, Mulloy said, is to start connecting.
"It's more simple than you think to find good internships," he said. "Just pick up the phone and call one of the editors."
In fact, Cambone advises internship seekers to think beyond Google, LinkedIn and Indeed, and to avoid sending out mass applications. She suggests a more personal approach: researching organizations and industries, talking to alumni and networking with employees of organizations at which you want to work.
"There's no one right way to find an internship," Cambone said.
The Walter Center Success Network is one tool available to help Media School students make these connections. The platform connects College of Arts and Sciences students with alumni working in industries they're interested in. Students can use the tool to ask for an informational interview, engage in online discussions and read alumni biographies.
Cambone and career coach Yasmin Elgoharry are available to meet with Media School students one on one to give personalized internship application advice. Students can make appointments through CareerLink or attend drop-in coaching hours from 1-3 p.m. Thursdays in Franklin Hall 117.
Though her internship search last year was stressful, it ended with an opportunity for Abshire to gain experience and explore interests — two of the main purposes of internships, and of college.
"I'm definitely interested in pursuing music journalism, but it's not the only thing I'm interested in," Abshire said. "I do hope to go back to NPR because I truly loved the newsroom, the people I met and the work they do."
More: