For faculty and grad students, a small observation can inspire a lifetime of research
Professor Ted Castronova thinks a lot about the phrase, "Life is a game."
"It occurred to me that people always say that life is a game, but there's never been a serious science of game design until now," he said. "So now is a time when we have a body of knowledge where we can say, 'You just said, 'Life is a game.' We can take that seriously.'"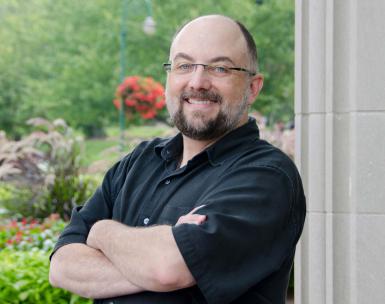 Castronova, a Media School professor whose research interests include the gargantuan categories of games, technology, religion and society, believes there is meaning in their intersections. And like many other faculty and graduate students at The Media School, Castronova became fascinated with something small and built a life around studying it.
"I've become convinced that existence is structured like a game," he said. "Each person has to figure out what they think the victory conditions are."
If that holds true, then God himself must be a game designer.
"God designed the universe not as a joke and not as a machine, and also not as a puppet show where he's running everything, but as a game," he said. "If you've played Dungeons and Dragons, you can see in the role of the game master exactly the way the described role of God is."
His interest in religion began in college when he took a course called The Problem with God. He entered an atheist and emerged less sure that there is no higher power.
His curiosity about religion grew and eventually became one of his driving interests.
"I just feel like after reflecting, reflecting, reflecting, there's something in this perspective about the universe that these areas I've been walking around can say something about that hasn't been said before," he said.
Inspired by a child
A little girl with Down syndrome inspired doctoral candidate Kelsey Prena's research.
Prena worked with the girl. The girl's favorite pastime was watching television shows, but Prena observed a disconnect between her age and the programs she gravitated to. Prena became fascinated with what sort of content attracted the girl's attention, and ultimately realized after the girl developed an interest in cooking and home shows that she was attracted to watching the process of things being made.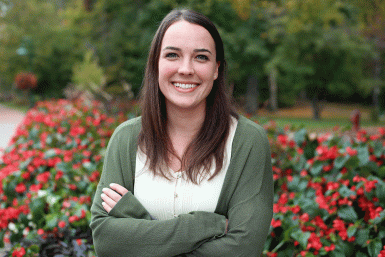 "That whole process and the psychology behind it is what got me interested in communication research," Prena said.
In Prena's final year working with the girl, the girl's fascination with television shifted to one with video games, and it was from there that Prena's research interest in games and memory grew.
"I wanted to know the psychology behind that, and so I started looking into video game research, and through the help of my advisor, as well the work that I was doing for classes, kind of stumbled upon this link between memory and video games," Prena said.
Through a variety of research techniques, including FMRI research, neuroimaging and behavioral data, Prena studies the connection between gaming and memory.
"I look at the effects of video gaming on learning and memory, in particular how video games have the potential to improve memory in people with Down syndrome," she said. "That link hasn't been drawn in any research, but I'm working on drawing that link."
Drawing on professional experience
Suzannah Evans Comfort studies the genre of communicator she once was.
Before earning her doctorate, the assistant professor worked as the editorial director of Oceana, a nongovernmental organization dedicated to ocean conservation. She published articles about topics including acidification, overfishing and species protection.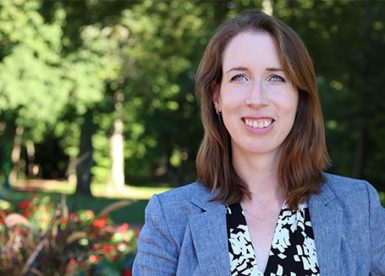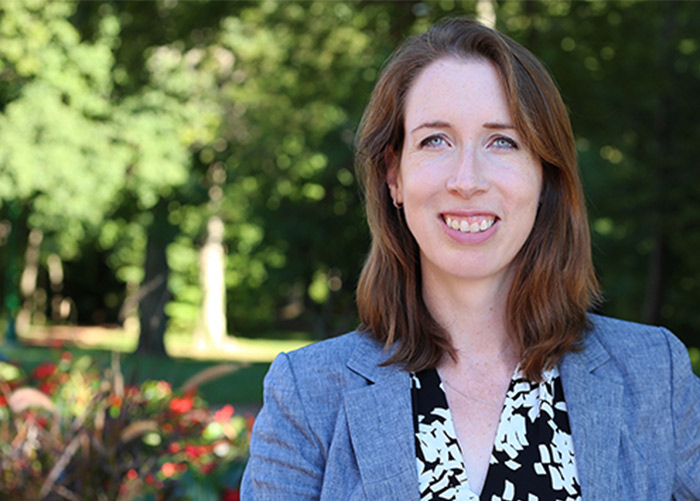 As an environmental communicator, she made decisions about which studies and what data to publicize.
"A lot of what I did was to be the intermediary between our scientists and our policy people and external groups such as journalists and donors and our supporters," Comfort said.
Now, as a faculty member, she studies the role and effect of her former career.
"What I look at is environmental journalism," she said. "How are environmental issues talked about in the news, especially climate change?"
She uses content analysis to quantify and analyze how environmental issues like climate change are discussed in the media, and also interviews journalists and activists about the roles they play in mass communication.
She also studies the communication tactics of NGOs, as well as how NGOs work with journalists reporting on environmental issues.
Moved by film
Joan Hawkins fell in love with a monster.
At age 9, she happened to flip on the TV as "Frankenstein" was playing, and her love for horror films only grew from there. She watched, and she pitied the monster as he was chained to a wall and menaced with a torch.
"It was so clear to me that he was like an abused child," the associate professor said. "Once I got involved with that monster, I started seeking out other monsters."
In graduate school, she studied comparative literature. She was particularly interested in feminist theory and representations of female sexuality. She read "Dracula" for a Victorian literature class, and suddenly her love of horror and her other fascinations coalesced into something meaningful.
"Suddenly, when I read Dracula and then when I read Carol Clover's work on gender in the horror film, I thought that this is where I wanna go," she said. "It really was a convergence: Film became an easier place to do the kind of work that I wanted to do than literature was."
Hawkins' research explores taste politics and the intersections between low- and high-brow art. Such distinctions are especially prevalent in horror and the avant garde.
"I think that you can learn a lot about what we really think about things by looking at the things that we're scared of," she said. "Often what we really think about things, and what we're scared of, are not the things that we're really scared of and not the things that we think we're scared of."
A curious observation
In his early years as a doctoral student, Mark Alberta noticed a growing trend of progressively more challenging video games that force players to fail.
Games like "Diablo" spurred reactions of intense frustration in the players. And yet, such games still attract massive fan-bases and players return to them, even after failing time and time again.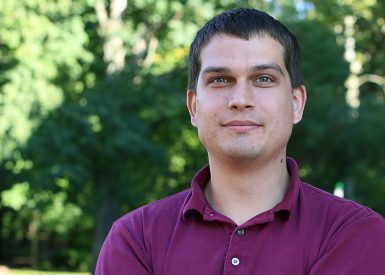 That observation evolved into an academic interest in morality and masochism in gaming.
"I want to help define what that means, why people are failing," he said. "I want to help understand player motivations, player intentions."
Alberta believes challenging video games activate a pseudo-masochistic pleasure mechanism.
Part of his research involves content analysis of gaming channels on YouTube, where he observes and analyzes behavioral trends in players as they struggle to succeed in intensely challenging game levels.
"They throw their keyboards, or they curse really loudly, but then what you find is when they succeed after that – here's where the whole pleasure in failing comes in – the more times that they fail, the time that they succeed after that there's much more gratification," he said.
Alberta's research interest began in part with his own experiences as a gamer. Having noticed his own affinity for challenging video games, he wanted to further explore why players love them so much.
"I'm a masochist for games," he said. "I think that a lot of people's research interests are really personal. It just dawned on me while playing these challenging games that this is a part of our culture."