First BFA alum to showcase thesis film at Indy Shorts Festival
The Media School's first Bachelor of Fine Arts in cinematic arts graduate Tristan Reed will have his thesis film, "The Black Sphere," featured in the Indy Shorts International Film Festival that runs July 18-23. Indy Shorts is an Academy Award-qualifying festival held by Heartland Film and the largest short film festival in the Midwest. The festival offers awards in different genre and style categories, with grand prizes up to $5,000.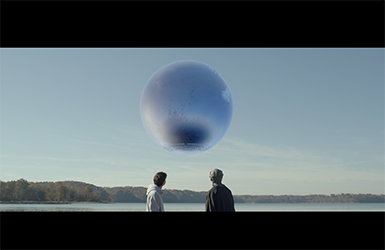 "Any recognition is going to mean something to me — I'm just happy people are enjoying what I make," Reed said. "There are so many great films out there, so being in that top group is mind-blowing."
Reed's interest in film started in his childhood when he would try filming with cameras he found in his parent's closet. His moment of truth, however, was when his father made a "bat cave" out of sheets and pillows in the basement and brought him down to watch "Batman Begins" for the first time. Thus began his curiosity surrounding movie effects and his interest in the horror genre.
Eventually, Reed's path led him to a rocky journey in college. He stepped onto IU's campus as a "lone wolf" and struggled with his decision to pursue film. However, one thing helped him follow his dream: storytelling.
"I'm different now because I chose not to give in. I didn't let go of my own spirit. And I think currently, we're doing alright," he said.
"The Black Sphere" became the highlight of his college experience. The 26-minute short film follows a young man who is dealing with the loss of a loved one. During his grief, he is unexpectedly tasked with helping an alien find his spaceship. With this story, Reed wanted to twist the trope and create something that showed a large part of himself. The story is meant to explore the concept of "becoming aware of what is breaking you down and finding the motivation to fix your spirit."
The idea for the film came to Reed just under a year before he decided to write it, and when he was accepted into the B.F.A. program, he realized the magnitude of taking a massive idea and transforming it into a short film.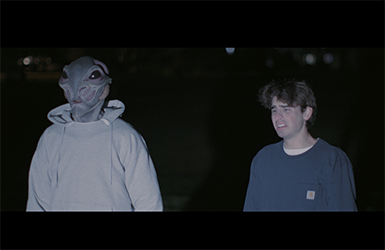 "I gathered an Avengers-level crew for my thesis, a group of people that I would take a bullet for any day," he said. "They took time — a lot of time — out of their days to help bring my story to life, and that is a debt I can't repay."
Reed's mind proved the major obstacle in the process of making the film. While it was shot over eight days, those days were scattered across a month, and he found himself stressing over it constantly in the time between. But when it was all done and he saw the impact the film had on the audience at the first premiere, he realized how special it truly was.
Alongside the approaching Indy Shorts Festival, Reed was also invited to the Days of the Dead horror convention from June 23-25 in Indianapolis. The event screened "The Black Sphere" as the finale, and Reed participated in an on-stage Q&A session. He was thrilled to see his film played in front of fellow horror fans.
Moving forward, Reed hopes to be a film writer or director, but his priority is being someone people want to work with.
"You always hear about the people in Hollywood who are completely miserable to be around, and that's something that has always been so weird to me. We don't have to make movies; we get to make movies," he said. "As long as I'm around, I just hope people have a genuine smile on their face while they work on a project that I'm involved with."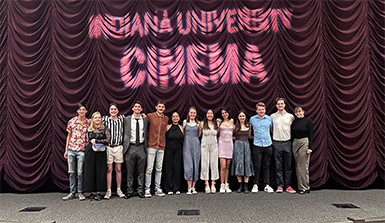 Reed already has more ideas he hopes to bring to life, and he's currently in the preproduction state on his first professional feature film, which will be a found footage horror surrounding astral projection. In the meantime, he'll keep producing an entertainment podcast he hosts with his dad called "Dad's Hash," which is available on all platforms.
"I think the hard truth is the world doesn't want you to make a film. So many different obstacles will land in your way that will try to knock you down," Reed said. "You're not just the person everyone sees you as — you are infinitely more and extremely capable of the things you think you can't accomplish."