Filmmaker Michael Schultz to reflect on his career as an early voice in black storytelling
Michael Schultz isn't interested in birthday celebrations.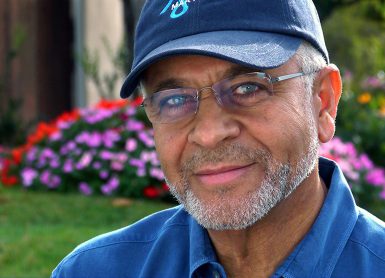 While the filmmaker's 80th birthday is Nov. 10 — the day the Black Film Center/Archive and IU Cinema's series of his films culminates with a screening of his 1976 film, Car Wash — the lifetime he wants to celebrate isn't his own, but rather that of his artistic legacy.
He jokingly admitted that when the idea for the series was pitched to him as a dual celebration of his entire life and the five decades of it he's dedicated to storytelling, it was the first time in his career he'd even admitted to having a birthday.
"I spent most of my career trying to break out of boxes that Hollywood and American culture tend to put people in anyway," Schultz, one of the defining voices in black cinema's post-blaxploitation growth, said. "Age happens to be another box that people put you in, and so I made it a point, even though it would show up on the internet, never to discuss my age."
But the title of the series makes the real focus clear: "Young, Gifted, and Black: Michael Schultz Celebrates 50 Years in Stage and Screen."
As part of the series, which began in August with a screening of The Last Dragon and continues this week with screenings of four other Schultz films, Schultz will participate in an onstage conversation as part of IU Cinema's Jorgensen Guest Filmmaker series and The Media School's Speaker Series. The talk is at 7 p.m. Nov. 9 at IU Cinema.
The conversation will dive into the complexities of Schultz's career as an early voice in black storytelling on Broadway and in Hollywood.
"I will have a conversation about what I know about," he said. "Which is how the motion picture industry and Hollywood deal with images of black people and black culture in general, and how an artist has to maneuver through that system in order to tell stories."
Schultz's career began in a New York theater off-Broadway, at the McCarter Theater in Princeton, New Jersey. A production called Waiting for Godot, it was the inaugural play for the Negro Ensemble Company. Schultz received the Obie Award for Best Direction that year.
The NEC was founded on the premise that there wasn't a place in New York theater – on or off-Broadway – for minority actors, directors or technical specialists to develop and hone their craft, Schultz said.
"There was almost no black audience, or plays, because stories off-Broadway and on Broadway were not being told about the lives that mattered to a black audience," he said. "We wanted to cultivate a black theatergoing audience."
Things were slightly different in Hollywood when Schultz made the leap from stage to film. The era of blaxploitation, an ethnic subgenre of exploitation film that emerged in the early 1970s, was in full flourish, marking an important transition in minority representation onscreen.
No longer were people of color relegated to supporting or victim roles. They were allowed leading roles, and black culture was given a starring role too, as many blaxploitation films featured soundtracks of funk and soul. But the genre was also controversial for its predominantly stereotypical representations of people of color.
As an up-and-coming storyteller in Hollywood, Schultz wanted to distance himself from that.
"Things that were being created in Hollywood that dealt with black lives were basically stereotypes of black gangsters, pimps, whores, detectives who were out to settle scores," he said.
Schultz wanted to distance his films from such stories and stereotypes. His first Hollywood movie, 1975's Cooley High, was a polar opposite. A drama that followed a group of high schoolers in Chicago, it eschewed the stereotypes and sensibilities of blaxploitation that Schultz found culturally detrimental in favor of telling an honest story about growing up and being black.
"It was a movie about real kids in Chicago in their senior year of high school, and about their hopes and dreams and exploits," he said.
It broke the mold of the blaxploitation picture.
Another of his films, the 1976 romantic drama Car Wash, defied expectations by dispelling the idea that films about black people and black stories couldn't sell in foreign markets. The film scored two awards at the Cannes International Film Festival – the Technical Grand Prize and an award for Best Music – as well as a nomination for the coveted Palme d'Or.
Throughout his entire career, Schultz forged new paths for black storytelling in Hollywood. At the height of his prolific career, he directed 12 feature films between 1970 and 1990, and carried that momentum into a diverse range of work in film, episodic television and made-for-TV-movies. His credits include work on popular TV programs like Arrow and The O.C.
It's precisely because of that legacy that he'd prefer the BFC/A and IU Cinema's film series celebrate five decades of work in stage and screen than his eight decades of life, he said.
He'll speak at length about it in his Speaker Series talk, and audiences can experience a taste of his creative legacy through the screening series, which continues Wednesday with a screening of To Be Young, Gifted, and Black.
"I'm happy to be around for this number of years," he said. "I swore as a kid that I would never grow old, and I've done a pretty good job of keeping that promise. I never think in terms of years. I think in terms of the number of things that are yet to be done that I need to accomplish before I check out of this particular lifetime."
More: