Faculty respond to changing industry with curriculum innovations
A public relations minor, a renewed emphasis on data journalism, the development of "story labs," a course on food journalism, and a concentration and minor in fashion media are highlights of the undergraduate curriculum updates The Media School made this year.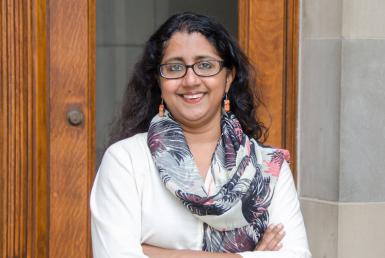 Faculty created these new and updated programs to address the changing technological and industry landscape to better prepare students for jobs after college.
"We want to give them courses that help them stay abreast of the world in terms of what's going on with technology," said Associate Dean Radhika Parameswaran. "And courses that are interesting to them and that they take because of where they are in their young lives, but that also help them acquire core skills."
PR minor
Students can now minor in public relations, as of fall 2021. The minor consists of many of the same classes as the PR specialization for Media School students, and requires both foundational and application courses. All the courses required for the minor already existed in The Media School.
The minor is designed for students outside The Media School with majors not related to communication.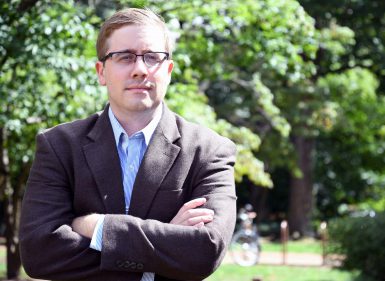 "We felt like a minor is a good way for people who are primarily interested in that other topic to just get some communication skills," said associate professor Nicholas Browning.
Browning said the minor includes freedom for students to choose electives, because The Media School wants to allow students from different backgrounds to choose courses based on their different interests.
"I'd like to hope that it gets some more students into The Media School," Browning said. "I think it's really good for our students to have classes with them, because you get that diversity of perspectives."
Browning said 11 students were registered for the minor at the beginning of the semester, all from different majors.
Data journalism
The Media School's data journalism courses aren't new, but they have been updated this year to teach more advanced data skills.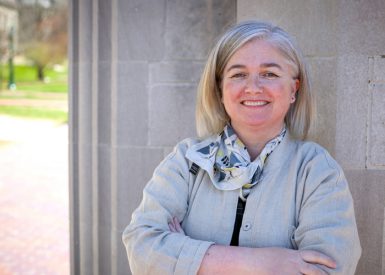 In professor of practice Elaine Monaghan's Data Analysis for Journalism and Public Relations class, students report on stories using traditional methods, but then back up those stories with large sets of data.
"The idea is to use data as a source of information to drive journalistic storytelling," Monaghan said.
Monaghan said the main change to the data journalism offerings this semester was the involvement of Sarah Hutchins, BAJ'11, senior editor of investigations for Spotlight PA. Hutchins led workshops in Monaghan's course as a consultant in the fall and then taught her own online course, Practical Data Journalism, this spring.
Monaghan said Hutchins' expertise elevated the class material, because she taught students high-level data skills to help them interpret the information for their stories.
The class focused a lot on using spreadsheets to organize and understand data, and students in the class used both existing datasets and ones they created themselves.
Monaghan said teaching students data skills will help them with their future careers.
"In journalism jobs, and jobs in communications in general, having data skills increases your chances of getting a job, and it makes you more qualified for more jobs," Monaghan said. "It also allows you to produce more informed stories that will make your audiences, in turn, better informed."
Story Lab
Students are now introduced to written and visual communication skills in tandem in Story Lab I and II, which are replacing the traditional introductory courses Reporting, Writing, and Editing I and Visual Communication.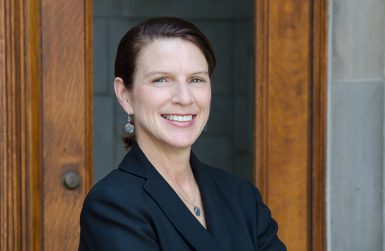 Senior lecturer Bonnie Layton, who teaches Story Lab I, said the previous classes taught print and multimedia skills in separate classes, but the Story Lab classes teach these skills concurrently. She said the faculty made this change because using print and multimedia skills together is the way the journalism industry now operates.
"To tell people they're not going to learn how to do any of that in their first reporting class, or we're barely going to touch on this, just made little sense," Layton said.
Students are encouraged to take the Story Lab series early in their college career so they can build on those skills in more advanced courses.
Monaghan, who teaches Story Lab II, said Story Lab does not focus as heavily on print as the previous classes did. Students will integrate multimedia elements into all their stories.
"It's basically a multimedia approach to storytelling, in which students go and report stories, collecting materials as they go that include sound, visuals and written accounts," Monaghan said.
Monaghan said the Story Lab classes also emphasize collaborative work over independent work.
Food journalism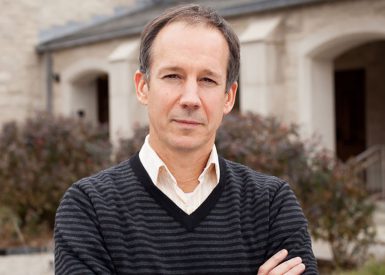 Professor of practice Joseph Coleman's newest course is for foodies and the people who create their content.
In Gourmet Journalism: How to Report on Food, class assignments range from personal essays about food to more heavily reported pieces such as chef profiles and stories about issues like food insecurity and eating disorders.
Writing about food can take many forms and cover many issues, Coleman said, so he is trying to explore that idea in his class.
"Some of the takeaways are the same that you would take away from a feature writing class or a long-form narrative writing class," Coleman said. "Just sort of applying some of the techniques of fiction to nonfiction — development of character, development of voice, developing a narrative structure, telling a story — like the things you would learn in a lot of different journalism courses, but applying it to food."
Coleman said the class filled up quickly, indicating significant interest. He said journalists will likely encounter food issue stories in their careers, so this class helps train students for that possibility.
Coleman also said food journalism is useful to learn about, because readers enjoy reading about food.
"If given the choice between reading some 1,000-word story about some conference at the UN and a 1,000-word story about the world's greatest pastry, a lot of people are going to gravitate toward the pastry," Coleman said.
Fashion media concentration
The Media School will offer a fashion media concentration and minor in collaboration with the Eskenazi School of Art, Architecture + Design beginning in May.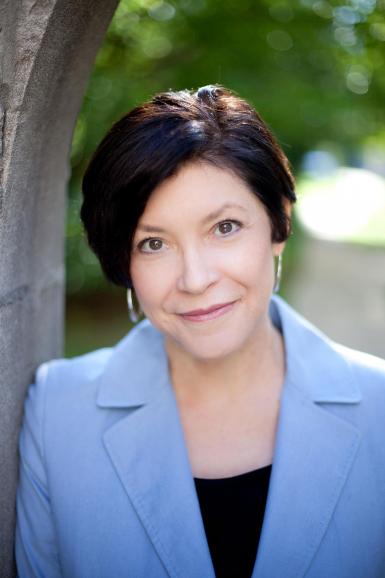 Associate professor Lesa Major developed the programs because of the growing student interest in fashion media. The Media School first offered the course Fashion, Beauty and Lifestyle Media in fall 2019. It filled up quickly.
"The idea that this student interest has now developed into this concentration and these other courses is just really exciting to me," Major said.
Major said the interest in these areas reflect a growing focus on fashion, beauty and lifestyle in the media industry. She said students see jobs available in these fields, and The Media School wants to prepare them.
"I think we're preparing students for positions that exist, and also for positions that don't exist yet," Major said.
Major said the courses in the fashion media concentration will give students all the same skills that other media concentrations have, but it allows students to study topics that interest them.
"For some students, when they care about particular topics, I think it makes it much more interesting than it would otherwise," Major said.