ESPN's Wright Thompson: Find your passion and 'treat it like a craft'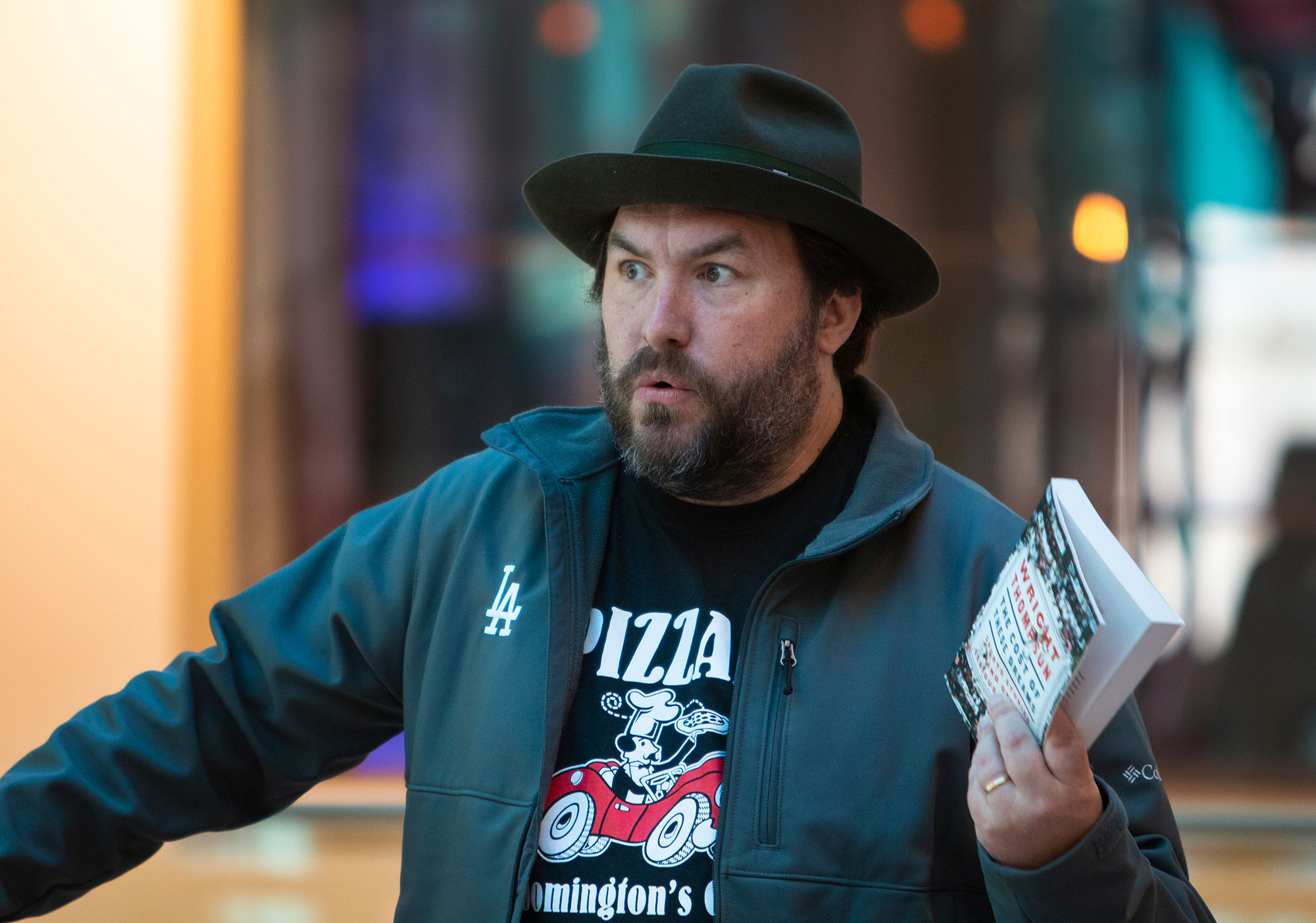 ESPN senior writer Wright Thompson's advice Monday was simple: Find what you're passionate about and treat it like a craft.
Early in his career, Thompson looked at longform stories and couldn't understand how they came to be. He thought there was some kind of magic involved.
Now that he's earned a reputation as a master of these types of stories, he knows there's no secret.
"This is very much the result of 20 years working at a craft," Thompson said. "The ones who are going to succeed treat it like a craft."
Thompson gave this advice and more to Media School students and faculty at a public talk Monday in the Franklin Hall commons. He also discussed his new book, "The Cost of These Dreams: Sports Stories and Other Serious Business," which compiles stories about sports figures including Michael Jordan, the Chicago Cubs, Pat Riley and Lionel Messi, among others.
Thompson is often described as one of the country's best sports writers, but professor of practice Tom French said in an introduction that he is more than that. He writes about America, about loss, about mortality.
"Wright is one of the best journalists and writers in America. Period," French said.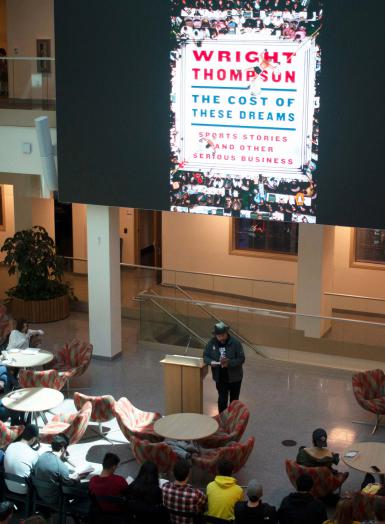 Thompson described the process of writing and reporting the first story in his book: "Michael Jordan Has Not Left The Building."
The story follows Jordan five weeks before his 50th birthday. It's a story about aging, Thompson said.
"I wanted to write about what do you do when you used to be Michael Jordan," Thompson said.
It's a story about what happens when the most famous athlete of the world is no longer that but instead a human who struggles with the same challenges as everyone else.
"The things that last are the stories that are about all of us," Thompson said.
To write stories like that, it's important to always be curious and notice what others might not, he said. Be able to know the story people tell themselves and the truth, because in between those things is where the "sophisticated stuff" lives.
Most importantly, he added, before you can tackle a story like Jordan's, you have to put in the work. Learn the rules before you start breaking them. Write smaller stories first. Know it's OK to not be great right now.
The 10,000 hours of practice rule is true, whether the job is a writer or a quarterback, he said. You don't have to be great right now — you just have to show up and do the work.
"A lot of people want jobs like this one in many different fields, and there is no magic trick," Thompson said. "You put your head down and try to outwork the person next to you."
Thompson urged the audience to always believe in themselves, despite internship or job rejections. This business will rip your heart out, he said, and you will constantly have proof that you're not good enough.
"If you can protect that part of you that believes you're going to make it," Thompson said, "that's incredibly valuable."