Emigh's video game 'Mineko's Night Market' to release in fall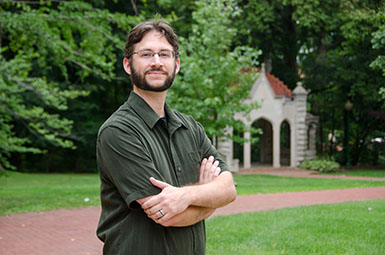 Media School senior lecturer and director of the game design program William Emigh has been working alongside developer Meowza Games to create "Mineko's Night Market," which will be released in the fall.
Emigh is a gameplay engineer working on the project through Studio Cypher, a development company he co-founded in 2005. Prior works of his team include "Diorama Detective," a mobile alternate reality game released in 2019 featuring a crime scene mystery, and "The Silver Spoon Caper," which is a puzzle experience released in 2020.  
Published by Humble Games, "Mineko's Night Market" is a narrative-driven, social simulation adventure game that celebrates Japanese culture and invites players to craft whimsical items, eat delicious snacks, and "ultimately enjoy all the cats." Its website states that players can explore, socialize, and help restore the village featured in the game to its former glory.
On Sept. 26, the game will be released on Nintendo Switch and Steam, and it will be released on Oct. 26 on Xbox One and PlayStations 4 and 5.