'Eldritch' and 'The Black Sphere' take top Montage awards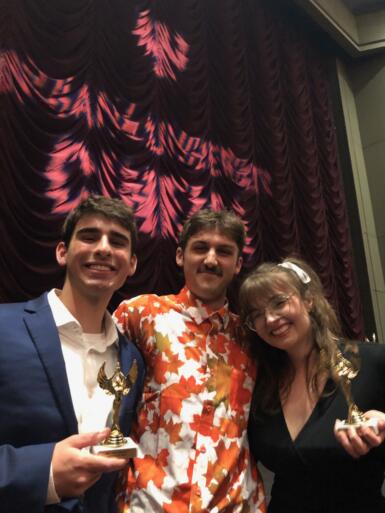 The Cinema Academy's student showcase, Montage Film Festival: A Celebration of Moving Pictures, celebrated top student films on April 28 at the IU Cinema.
The event was produced and managed by Vlada Lodesk and Josh Vanover. The selection committee included Amelia Bailey-Shetlin, Justin Bonthuys, Zach Eason, Chloe Fulk, Graham Hastings, Essence London, Grace Timpe, and Josh Vanover.
The festival is hosted by The Media School; IU Cinema; the Department of Theatre, Drama, and Contemporary Dance; the Jacobs School of Music; and the School of Art, Architecture, and Design.
Best Score/Composition
"Dancing Man"
Directors: Robert Steven Mack and Clarisse Gamblin
Composer: Yi-Chen Chiang
Best Sound Design
"Ripple in Still Waters"
Sound designers/directors: Yiming Wang, Cory Schmitt, Roger Jia, Reese Wilson, Griffin Burge, Chase Murray, Max DiBella, Issac Scheller, Jacob Bauman, and Ari Schwart
The film was part of a Double Exposure project.
Best Production Design
"Eldritch"
Director: Duke Moosbrugger
Production Design: Cory Shearer
Best Cinematography
"Eldritch"
Director: Duke Moosbrugger
DP: Carter Burkhart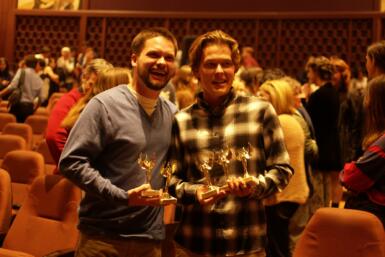 Best Editing
"Headspace"
Director/editor: Sophia Haboush
Best Performance
"The Black Sphere"
Actor: Ryan Yauger
Best Director
"Eldritch"
Director: Duke Moosebrugger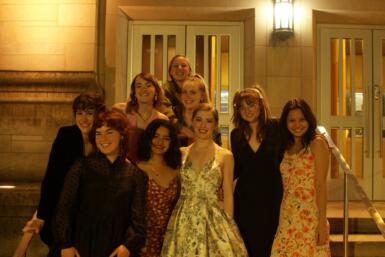 Best Fiction Film
"The Black Sphere"
Director: Tristan Reed
Best Non-Fiction Film
"Ripples in Still Water"
Co-creators: Narmeen Ijaz and Eboni Edwards
Best in Show
"Eldritch"
Audience Choice Award
"Eldritch"
Director: Duke Moosebrugger