DocTalk: Jacob Eddy on 'Ex Libris: Inside the New York Public Library'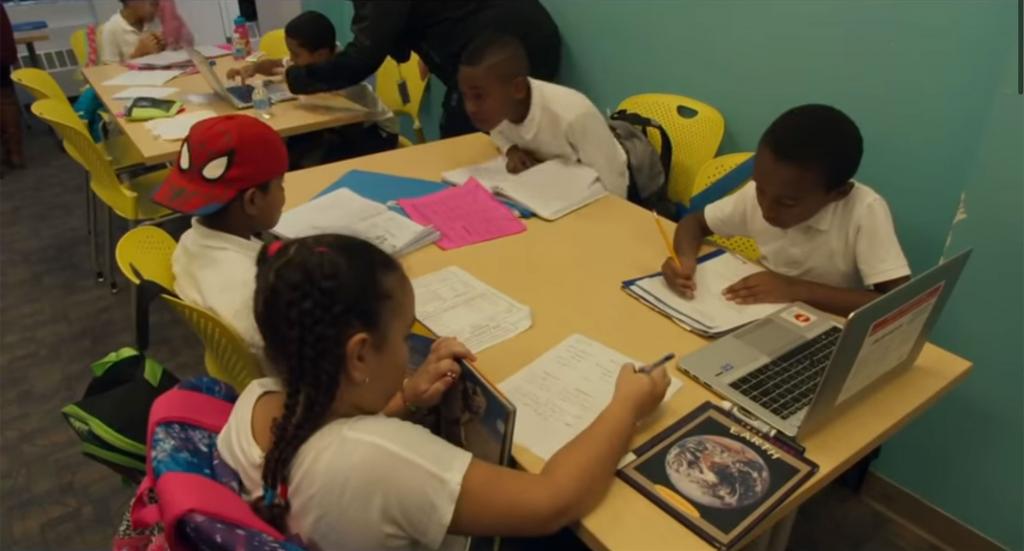 DocTalk is a series of critical reviews of contemporary documentaries by Media School graduate students.
At the time of writing this piece, the global COVID-19 pandemic continues to rage, and many educational and cultural institutions have been closed off to us for months and will continue to be for months more.
The work of Frederick Wiseman is, perhaps surprisingly, a great companion for such uncertain times. Those familiar with his filmography will more than likely know his signature style, but this is not because of clear auteurist markers like Ken Burns' slow pans or Michael Moore's humorous polemic. The now 90-year-old director has spent decades and dozens of films building up a body of work that often clashes with contemporary documentary style due to its exceedingly simple format.
Wiseman's films are presented as documents of a specific institution or place, with such nondescript titles as "High School" (1968), "Hospital" (1970), or "Zoo" (1993). They feature none of the talking head interviews, drone footage or stylistic b-roll that has come to define contemporary documentary style, instead simply showcasing various moments captured by Wiseman and a second cameraman, usually longtime collaborator John Davey, during an extended filming period.
Often, these moments are the sort of mundane occurrences and procedures that we would choose to ignore, from budgetary and procedural meetings to incidental small talk to context-less lectures or classes. When they're put together (almost exclusively by Wiseman himself, who edits his own films), though, they sketch comprehensive portraits of their subjects and deft, nuanced arguments about the institutions Wiseman focuses on and people who operate within them. A fantastic examples of this can be found in one of his most recent films, 2017's "Ex Libris: Inside the New York Public Library."
"Ex Libris" is, as the title might suggest, an exploration of the everyday operations, functions and events of the New York Public Library, one of the largest libraries in the world. Fittingly, it includes a vast array of scenes, stories and people, from the extensive funding discussions of the NYPL's staff to staff-led conversations with major thinkers and artists like Elvis Costello, Patti Smith and Ta-Nehisi Coates to everyday interactions between librarians and library-goers.
The film, somewhat expectedly, runs quite long at 205 minutes in order to accommodate all of these events — a runtime that, while sure to intimidate a potential viewer, grants Wiseman a truly expansive scope and exploration of time that might not be as readily available under traditional documentary length constrictions.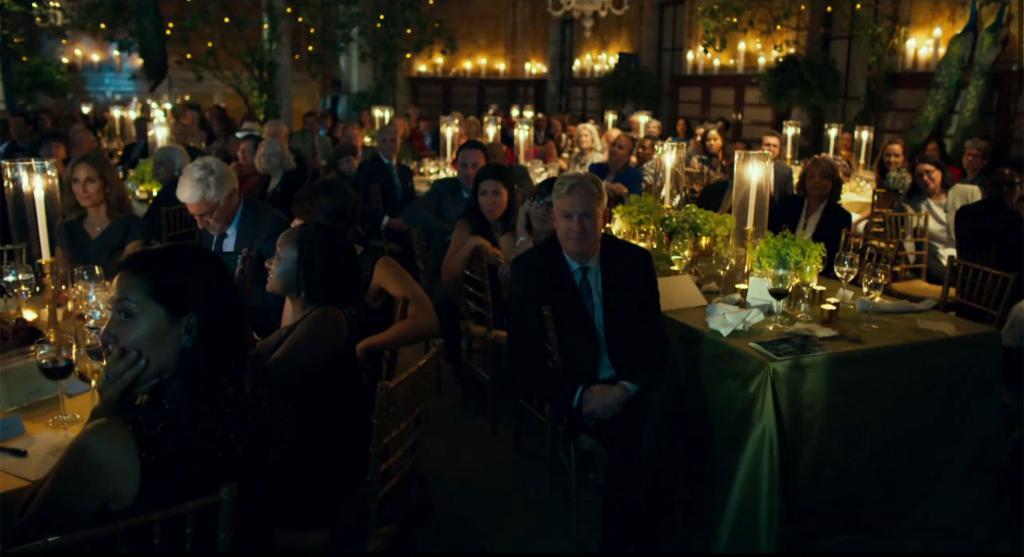 Yes, "Ex Libris" is three-and-a-half hours long and consists of everyday, mundane occurrences. Thanks to Wiseman's incredible editing ability and control of pacing, however, these mundanities cohere into an impressive whole. From moment one, the film refuses to stay in one place or one kind of event for more than a handful of minutes, jetting from an interview with Richard Dawkins in the lobby of the NYPL's main branch in midtown Manhattan (whose lion statues, Patience and Fortitude, have become iconic) to librarians in the Bronx leading an after-school program for young children to a presentation by current NYPL CEO Anthony Marx about the importance of private funding in the NYPL's budget. This breakneck pace continues throughout the entirety of the film, as Wiseman carefully edits five- to 10-minute chunks of countless different board debates, classes, community meetings and plenty of other events together.
This montage style creates not only a smooth, easygoing viewing experience, but also a dynamic narrative flow. Each new scene in "Ex Libris" is short enough for the viewer to always be thinking of what came before and what will come after — you can't separate one sequence from the rest of them. On the surface this is basic montage, but over the course of hours it transforms a collection of everyday occurrences into a clear, complex argument that unfolds before the viewer.
In the case of "Ex Libris," these occurrences most obviously paint a picture of the value and importance of a good public library: as an educational resource, as a community center and as a site of knowledge production. What turns "Ex Libris" from a very good film into a great one is Wiseman's complication of that feel-good celebration of an established institution. In addition to highlighting the positive impact of the NYPL, "Ex Libris" deftly and extensively showcases the disparities of race and class present in the NYPL's system. As Wiseman moves further away from the center of the NYPL, out toward poorer and more racially diverse neighborhoods, the character of library events changes drastically. Where Manhattan gets an academic discussion about the history of delis, the Bronx has meetings about how to best connect with at-risk teens who are struggling in school. While the NYPL management discusses how to allocate the millions of dollars in funds received for the year, a Black community group uses its library branch's space to discuss the need to organize as a community in the face of an unjust and uncaring system. Manhattan gets a lavish banquet held to celebrate an anniversary while the outer boroughs assemble a group of families who need access to in-home internet.
While Wiseman certainly doesn't suggest that the activities in Manhattan are worthless or unnecessary, the difference in what kind of mundanity is showcased there and what kind is seen in areas with less support is profound and evident. Manhattan gets everyday enrichment and interesting lectures; the Bronx gets the sometimes grueling and banal day-by-day of survival. This dichotomy is explored throughout the whole film, beautifully painting a textured portrait of the New York Public Library's purpose, reach, power and usefulness.
While the commitment of watching it might appear to be a chore at first glance, "Ex Libris: The New York Public Library" is a compelling, rewarding and wonderful film, one whose elaborate portrayal of an institution's power, value and reflection of society's values and privileges is certainly worthy of your time and attention.
"Ex Libris" is available to stream on Kanopy and for purchase on Blu-ray and DVD through Zipporah Films.