Director Sembène focus of screenings, presentation at cinema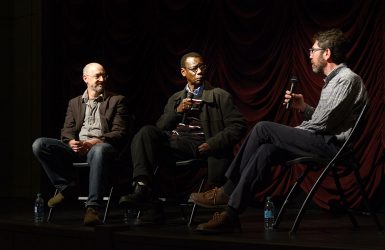 The IU Cinema and the school's Black Film Center/Archive celebrated the life and work of Senegalese director Ousmane Sembène with screenings of his films and a documentary on his life.
Two of Sembène's earliest films, Black Girl and Borom Sarret, were shown Oct. 19. The following day, the cinema presented the documentary Sembène, which shows how the director came to be known as the father of African cinema and how his films jumpstarted the African film industry.
After the documentary screening, the film's directors, Samba Gadjigo and Jason Silverman, led a Q&A session.
"Samba is the world's foremost expert on the life and work of Sembène," said Brian Graney, the senior archivist at the Black Film Center/Archive.
Ousmane Sembène was the first sub-Saharan African to independently produce a feature length film intended for an African audience, rather than films made by prominently French and Italians for European screens.
Sembène's 'La Noire de…', translated as 'Black Girl,' was his first feature length film. It follows a Senegalese woman who travels to France expecting to work as a nanny for a French family but finds her dreams of France not as she expected.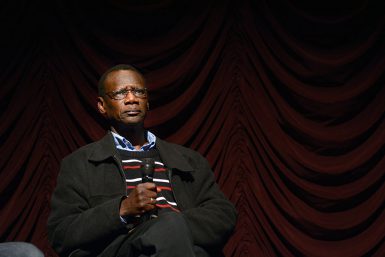 "He made a mirror for Africans to look into for the first time," Gadjigo said. "It is literally the movie that put Senegal on the map of world cinema."
Gadjigo said that Sembène, who was heavily influenced by Marxist teachings, believed in making movies independent of foreign financing. His first film was entirely self-funded as a result.
"He made it on a shoe string," Gadjigo said. "All he had was an old used 16mm camera."
"Even up to the latest film he did, everything was a struggle," he continued.
Gadjigo and Silverman said they took on the task of documenting Sembène's life because his works have become obscure in the Western world.
"Sembène's films have not been widely available as of late," Silverman said. "If you wanted to watch one, you'd have to go on Ebay and order a DVD for $400."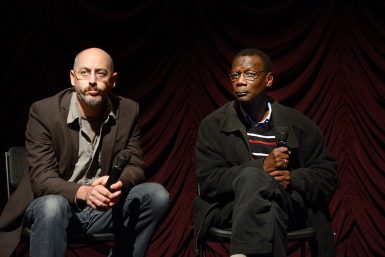 Gadjigo and Silverman worked with Sembène's family, who possessed the original reels for many of his films. The reels are now being restored by the Scorsese Film Foundation and Cineteca di Bologna.
"We hope with the restoration of these films they'll become available in the U.S.," Silverman said.
More: