DeBoer named to first class of Presidential Fellows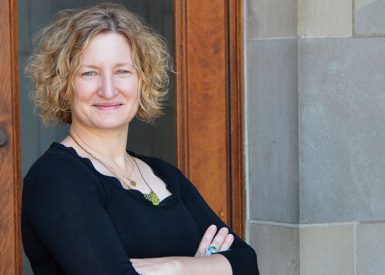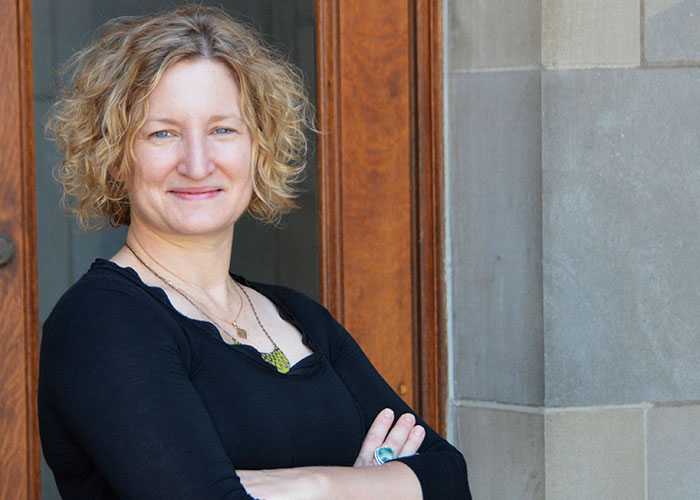 Associate professor Stephanie DeBoer has been named to IU's inaugural class of Presidential Fellows.
The new Presidential Arts and Humanities Fellows Program recognizes outstanding faculty who are on a path to becoming national leaders in the arts and humanities. This program will amplify the eight faculty members' work over the academic year as they pursue research or creative projects.
Throughout the fellowship, DeBoer will work on her book manuscript, "Infrastructures on the Edge: On the Material, Poetic, and Political Valences of Screens in Urban Space," about urban screens in Hong Kong and Shanghai.
DeBoer's book explores the increasing presence of urban screens in public transportation areas and other public places in Asia over the past 25 years. Her research centers around interviews with commercial, state and media screen artists, archival research on screen discourse and participant observations from past projects on public screens.
DeBoer said she applied for the fellowship for both its ability to support her work and for the community it would provide.
"The work, vision and presence of the other fellows this year are inspiring – and are already inspiring me to consider my work and practices in new ways," she said.