Correspondent, editor, podcast innovator set for Speaker Series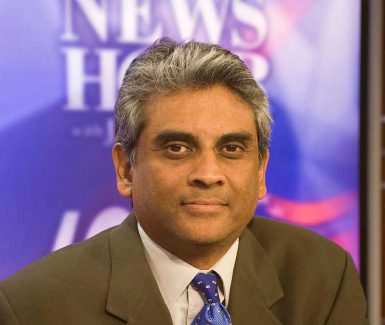 The Indiana University Media School's spring Speaker Series features three professionals who have developed innovative ways to deliver news and information to their international and local audiences.
PBS correspondent Fred de Sam Lazaro, founder of the Under-Told Stories Project; Gerould Kern, editor and senior vice president at the Chicago Tribune; and Radiolab founder and host Jad Abumrad will visit IU Bloomington to deliver talks that are free and open to the public.
Fred de Sam Lazaro will open the speaker series Jan. 29 with a presentation at 4:30 p.m. in the Global and International Studies Building auditorium, 355 N. Jordan Ave. The title of his presentation will be "Making the Foreign Less Foreign: The Under-Told Stories Project."
A PBS NewsHour correspondent since 1985, de Sam Lazaro has reported from more than 60 countries, covering topics that often are under-reported in mainstream media. In 2015 alone, he searched for stories in China, Colombia, India, Mexico, Nicaragua, Pakistan, the Philippines and Vietnam.
As director of the Under-Told Stories Project at the University of St. Thomas in Minnesota, he engages students in international reporting and media production. De Sam Lazaro founded the project, which is supported by PBS, in 2006. He also is a regular contributor and substitute anchor for the PBS program Religion and Ethics Newsweekly.
His honors include a CINE Golden Eagle award, a Silver Angel Award from Excellence in Media, Lincoln University's Unity Award in Media and numerous awards from professional organizations such as the Society for Environmental Journalists and South Asian Journalists Association.
His talk is co-sponsored by the Center on American and Global Security and is supported by The Media School's Miriam Meloy Sturgeon Memorial Fund.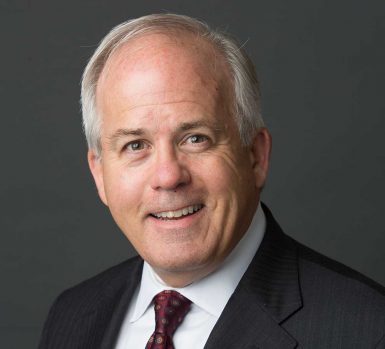 Gerould Kern will speak at 7 p.m. Feb. 10 in the auditorium of Ernie Pyle Hall, 940 E. Seventh St. The title of his presentation will be "Does Mission Matter? Journalism on the Digital Front Line."
The Chicago Tribune's senior vice president and editor, Kern has worked in newspapers since graduating from IU with a journalism degree in 1971 and has been on the frontlines of the industry's electronic transition.
He has guided the Tribune's transformation from a traditional news outlet to a dynamic digital source with unique features, such as Blue Sky innovation, a section of the paper reserved for news about innovations and entrepreneurship; and oversaw the expansion and redesign of the print and digital products.
Under his leadership, the Tribune has emphasized "watchdog" reporting, shining light on issues such as political corruption, government mismanagement, and consumer health and safety regulations in Illinois.
Since Kern joined the organization in 1991, the Tribune has been a Pulitzer Prize finalist nine times and won the prize for criticism in 1999 while he was features editor. In April 2012, Kern received the school's Distinguished Alumni Award in Journalism. Kern also is the school's Roy W. Howard Lecturer this semester.
Jad Abumrad will wrap up the series o March 21 with a presentation, "Gut Churn," at 7 p.m. at the Buskirk-Chumley Theater, 114 E. Kirkwood Ave.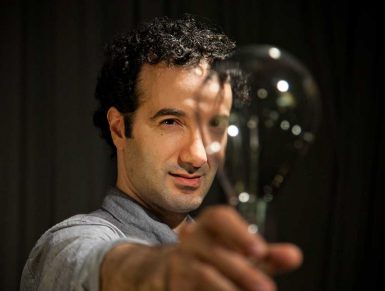 Abumrad blends his interests in music and storytelling for his innovative radio show, Radiolab, which now reaches more than a million people each week — an audience on public radio second only to that of This American Life.
With co-host Robert Krulwich, Abumrad presents a variety of topics — including an interview with the country's first transgender mayor and a scientific perspective piece on the Ebola outbreak — with original music and commentary complementing the interviews.
He founded Radiolab in 2002 after studying creative writing and music composition at Oberlin College, where he developed a strong background in audio, video and multimedia. Since its founding, Radiolab has won two George Foster Peabody Awards.
In 2011, Abumrad was named a MacArthur Fellow, known as the "genius grant." Abumrad's lecture is supported by the Media School's Miriam Meloy Sturgeon Memorial Fund.
The Media School Speaker Series gives students and area residents the opportunity to meet with some of the top media professionals in the country. All lectures are free and open to the public.