Cookman curates virtual exhibition on IU alumnus's life with AIDS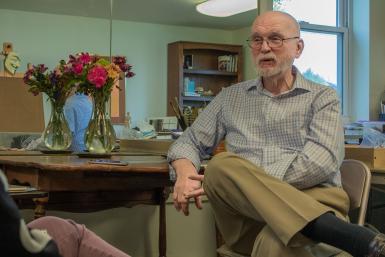 Professor emeritus Claude Cookman is the lead curator for "Wild Horse Running: The Courageous Journey of Tom Fox," a virtual exhibition documenting IU alumnus Tom Fox's life with AIDS and his eventual death in 1989.
IU's Kinsey Institute and the Untitled Light Gallery will present the exhibition, which is co-sponsored by The Media School. It will open at 5 p.m. Oct. 2 online.
Cookman selected and sequenced the featured photos and wrote captions, new releases and exhibition catalog text.
The gallery includes 59 photographs, and the online opening will accompany a panel moderated by Cookman.
The panel will include the journalists who documented Fox's final months, a gay pastor who lived through the crisis and a doctor who treated patients that contracted HIV through sharing needles.
The original project featured in the Atlanta Journal-Constitution in 1989 was edited by Sue Morrow, BA'88.