Conway to speak about oral histories in research at BEA conference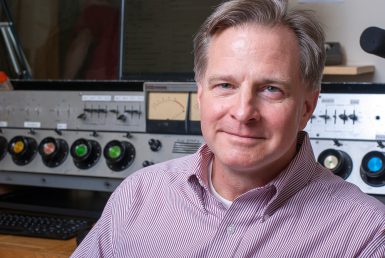 Associate professor Mike Conway will speak at this weekend's Broadcast Education Association conference about the importance of oral history interviews in media research.
His talk, "Primary Sources for Media History Research and a Plea for the Preservation of Local Broadcast History," is part of the panel, "The Television Academy Foundation Interviews."
The panel will focus on the Television Academy Foundation's work giving the public access to oral history interviews with notable people in American television.
Conway will talk specifically about how these oral history interviews help media history researchers. He'll also make a plea for a stronger emphasis on saving and studying local broadcast history.