Connor uses CAHI grant to complete archival research on girls' magazines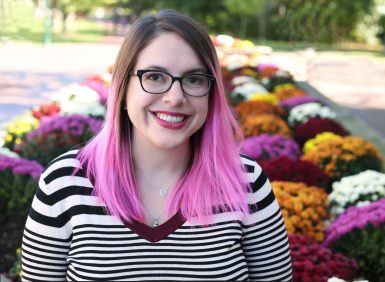 Doctoral candidate Megan Connor received the College Arts and Humanities Institute's Dissertation Research Travel Grant.
Connor is using the funding to complete her archival research on girls' magazines. She traveled to New York City to access the Condé Nast Publications Archive and viewed its complete collection, including all issues of Teen Vogue. She attended the Popular Culture Summer Research Institute at Bowling Green State University and accessed the materials at the Ray and Pat Browne Library for Popular Culture Studies, including Sassy and Teen magazines.
She'll next travel to the Cincinnati Public Library, which holds a collection of Brio, a Christian girls' magazine.