Connor notes obstacles, strategies in archival magazine research in Spectator article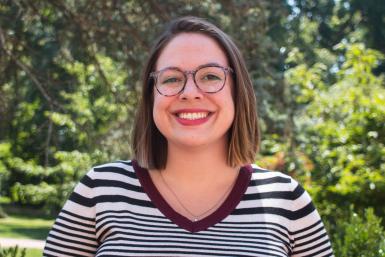 An article published by doctoral candidate Megan Connor in Spectator reflects on the labor of archival collection.
"'I Think I Have Some in a Box in My Closet': Constructing Archives in Magazine Research" appears in a special issue of the journal, "Media Industry Studies and its Archives," edited by Peter Labuza. It describes the challenges she faced locating a usable archive of teen magazines from the 2000s when conducting research for her dissertation.
The article recognizes the limitations of text-based archives for a medium that relies heavily on the visual and the challenges in storing and maintaining a physical archive. Connor encourages scholars to cultivate non-traditional avenues of archival collection by forming stronger ties to professional and fannish archives.
Connor's dissertation focuses on the construction of celebrity girlhood in the 2000s via magazines including Seventeen, Teen Vogue, Elle Girl, Teen People, YM and CosmoGIRL. The article also references Connor's research trip to the Conde Nast Archive in New York City, which was funded by IU's College Arts and Sciences Institute Graduate Research Travel Grant.