Common Ground returns with "Disrupted: Media in a Time of Change" theme
The Media School Graduate Association is gearing up for this year's Common Ground conference, which will take place on Friday, March 25 and Saturday, March 26 in Franklin Hall.
The conference, an interdisciplinary event generally focusing on media and communication studies, gives graduate students the opportunity to exhibit their ongoing and completed research. This year's theme is "Disrupted: Media in a Time of Change."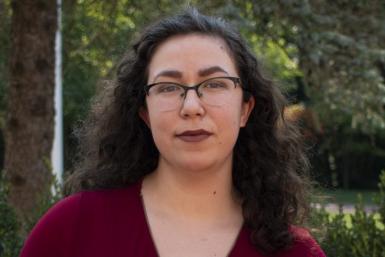 "It's a general thinking of the post-COVID and post-Trump presidency convergence where media organizations are becoming more important than ever before because it's become our only way of communicating besides this person-to-person interaction," Anna Stamm, the conference chair for the Media School Graduate Association, said about the theme.
Common Ground traditionally accepts a variety of submissions. Research papers, workshop proposals, documentaries or any sort of graduate project, and even creative works from undergraduate students have also been accepted.
The conference started in 2017 to build connections across the various fields of media that intersect in both the academic and real world environment.
"Common Ground was started as a way to try to make this spirit of interdisciplinary study that The Media School was created for, to bring together the various methods of research philosophies and interests on the graduate student level," Stamm said.
The conference schedule offers attendees multiple ways to learn more about graduate research. There will be paper presentations, a creative showcase Friday evening and workshops.
"We want to be a platform for students' creative works and papers on the graduate level to show what they have been working for," Stamm said. "It's a place to show your work to someone other than your professor."
Isabel Molina-Guzmán, a professor of Latin studies and communication and associate dean, at the University of Illinois at Urbana-Champaign, will deliver the keynote address.
No tickets are required to enter the Common Ground showcase and anyone from the public is welcome to attend. The conference encourages people to come and appreciate the work of The Media School and its graduate students.
"There is not another time when people's work is accepted and shown in a public manner like this. This is an event created by and for graduates," Stamm said.