Common Ground conference adapts to COVID-19 with new format, content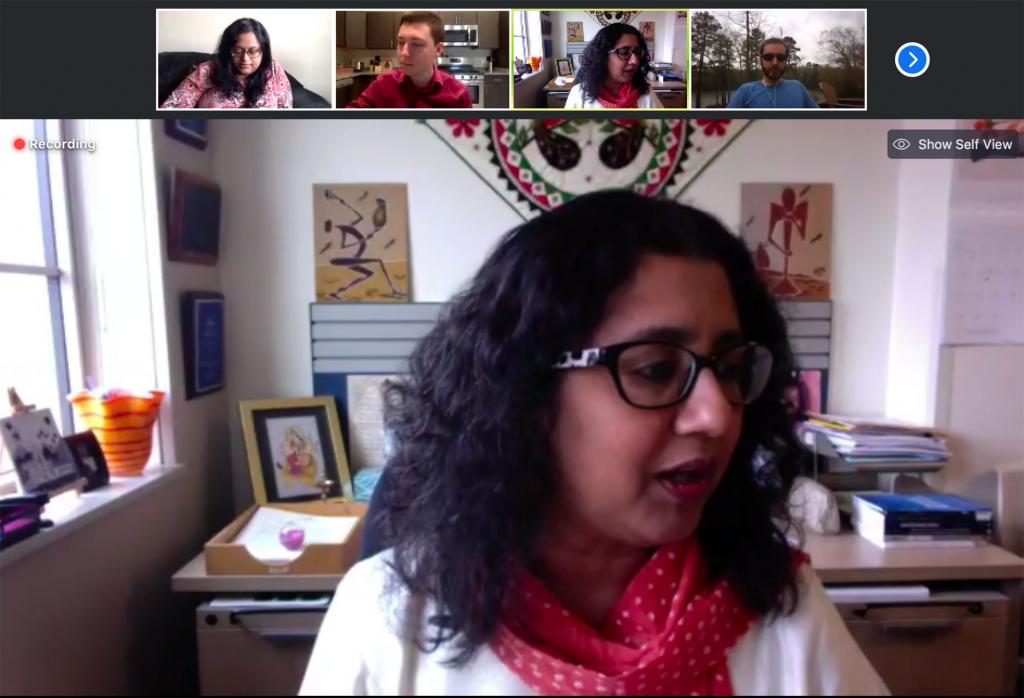 Intersectional thinking can provide a framework to think deeply about how the current COVID-19 pandemic affects people around the globe on different axes of marginalization, said professor Radhika Parameswaran during the keynote address for Friday's Common Ground conference.
"Intersectionality can be a part of so many different dimensions of the crisis," she said.
Parameswaran delivered the conference's keynote address, which was followed by a roundtable discussion on media in the age of the pandemic and a series of short research presentations. The annual conference, organized by Allison Brown and George Roberson of the Media School Graduate Association, was initially scheduled to take place in Franklin Hall, but was moved online because of the pandemic.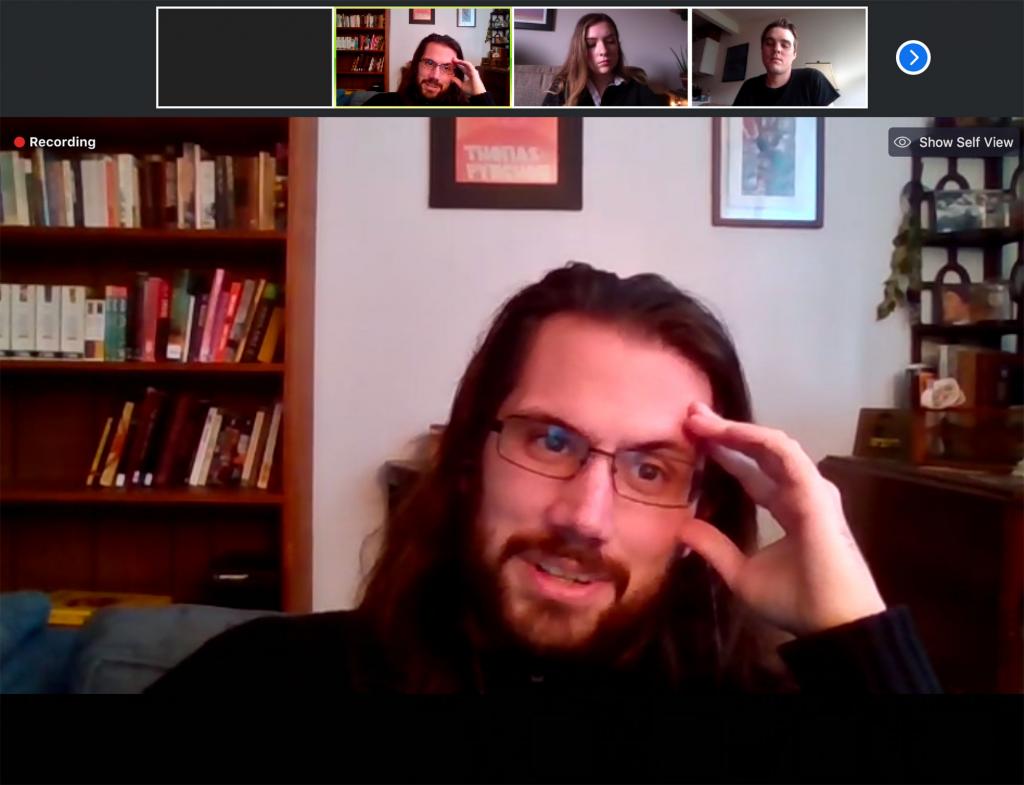 Media in the Age of the Pandemic
Four graduate students presented in the conference's roundtable discussion about their own research and how it can be recontextualized as a framework to look at different facets of the pandemic.
As the conference's organizers began to think about what a retooled, online version of the conference for this moment might look like, they felt they had a number of papers that could adequately speak to the current crisis.
For doctoral candidate Brent Hale, whose research focuses on the way social media prompts a digital coming together, a crisis that necessitates social isolation is a perfect fit.
Lightning round presentations
The conference concluded with five-minute presentations by graduate students about their research:

Allison Brown and Jessica Tompkins, "Bystander Perceptions of Cyberbullying in Video Game Culture: An Exploratory Experimental Questionnaire"
Keiko McCullough, "Exploring the Connections between Watching Asian American YouTubers, Racial Identity, and Self-Esteem"
Logan Brown, "'The Story of a Technique in the Service of Mankind': Cybernetic Anxiety and Computer Education Films 1958-1962"
Ruth Riftin, "'Say No to Synthetic Flesh': Comics, Analog and Digital Media in Immortel"
Shadia Siliman, "Squirm: Trauma as a Living Thing"
Brent Hale, "Posting About Cancer: Predicting Social Support in Imgur Comments"
Sean Purcell, "Dissecting Empire: The Jigsaw Puzzle and the Consumption of Death"
Elke Defever, "The Massacre That Ended One War and Caused Another: An Analysis of Ici on noie les Algeriens (Yasmina Adi) and Octobre Noir (Didier Daeninckx and Mako)"
Khurram Nawaz Sheikh, "Representation of Pakistani Filmmakers at International Film Festivals"
Meredith Michael, "Diegetic Musicals: Theorizing the Television Musical Episode"
Jared Meisinger, "Economic Disaster or Moral Responsibility? Framing Politics and Sports"
Narmeen Ijaz, "De-colonizing the Imperial Gaze: Representation of Women in the Cinema of Pakistan"
Clara Boothby, "'Don't Tell Me What to Do!': A Full-Text Analysis of Science Careers in a Changing Academic Job Market"
Seung Woo Chae, "Let's Not Talk about Politics: Exploring How People React to a Stranger's Political Talk in Online Spaces"