Coffman places third in Hearst writing championships, wins best reporting technique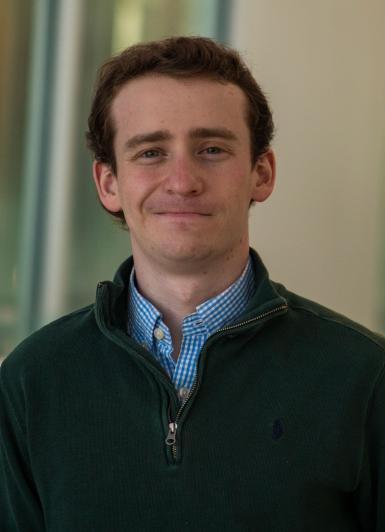 Caleb Coffman, BA'21, placed third in this year's Hearst Journalism Awards Program's national writing championship. He also won Best Reporting Technique in the contest.
He will receive a $5,000 scholarship for his third place award and a $1,000 scholarship for the best reporting technique recognition.
"It was a complete shock," he said. "I'm a sports journalist. I realized that this competition was the first and only time I've ever written hard news articles, so it was very different for me, so to finish top three among a group of incredible investigative journalists and people who are much more well-versed in hard news was a shock and an honor."
Coffman was able to compete in the national championship after winning the Sports Writing category of the 2020-21 Hearst Journalism Awards Program's Intercollegiate Writing Competition.
Because of the pandemic, the championship occurred virtually this year. Finalists met their judges via Zoom for orientation and a review of the assignments, then researched and wrote their articles from home. 
The assignments included writing a news story, a profile and a spot assignment. The spot assignment was Coffman's favorite, he said.
The spot assignment required the journalists to find an entity or person that changed permanently because of the pandemic, Coffman said. 
In Martha's Vineyard for the summer, he covered the experience of a fishing community navigating through the challenges of a pandemic. 
"Just hearing their stories and being able to tell it and put it out their was really rewarding," Coffman said. 
Read Coffman's stories here.