CNN investigative journalism veteran appointed founding Arnolt Center director
For immediate release:
March 22, 2019
BLOOMINGTON, Indiana — Kathleen Johnston, a 30-year veteran of investigative journalism and a Media School visiting professor of practice, will be the founding director of the Michael I. Arnolt Center for Investigative Journalism at Indiana University Bloomington starting Aug. 1.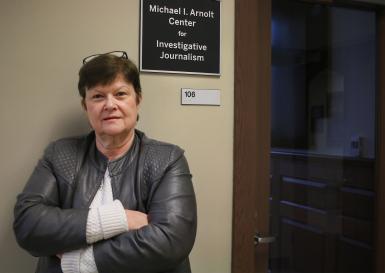 Johnston will provide editorial guidance to graduate and undergraduate students who will produce investigative stories published by the center. She will also teach Media School courses relevant to the investigative journalism curriculum. Her role will include establishing partnerships with other media organizations and developing additional funding streams to grow and sustain the center.
The Arnolt Center will conduct multimedia investigative reporting on issues of importance to the residents of Indiana, including matters that reach beyond the state's borders. The center's work will be available at no cost to local, regional and national news outlets and will seek to supplement their reporting at a time when many are losing newsroom staff. Stories will be distributed via established professional networks in the state and around the country.
"I am thrilled to return to IU and help the investigative reporting center achieve its mission of providing provocative, original journalism for the public in Indiana and beyond," Johnston said.
Johnston graduated from IU in 1982 with a degree in journalism and political science. Since then, she has worked at numerous national and local news organizations, from The Indianapolis News to CBS, the Birmingham Post-Herald to CNN. Johnston's work spans a breadth of topics and media, but her primary focus is investigative reporting.
At CNN, she broke the news about allegations that medical workers may have euthanized patients at Memorial Medical Center in New Orleans in the wake of Hurricane Katrina. She uncovered Medicare fraud in the medical devices business and a scheme that wasted tax dollars along the Canadian border, resulting in the cancellation of a $32 million Department of Homeland Security contract. After her team's yearlong investigation into Congress' refusal to disclose its spending earmarks, Congress began publishing the earmarks. The team won the National Press Foundation's Everett McKinley Dirksen Award and a national Emmy for its coverage.
At WTHR in Indianapolis, Johnston co-managed a five-member team that won more than 40 national, state and local awards, including the station's first DuPont-Columbia Silver Baton, for its coverage of mismanagement of the fortune of Lilly pharmaceutical heiress Ruth Lilly.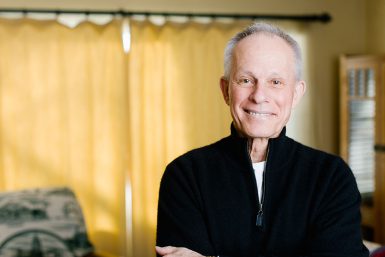 She has produced several documentaries, including the acclaimed "Footnotes of 9/11," which was released just before the event's 10-year anniversary. Other documentaries uncovered the unsafe infrastructure of cruise ships and the dangerous world of professional wrestling.
She has won numerous regional and national honors, including Emmy, Peabody and Murrow awards. In 2017, she received The Media School's Distinguished Alumni Award.
Johnston has been involved with the development of the curriculum for the Arnolt Center since the start of the 2018-19 academic year.
"I'm delighted that Kathleen will be the founding director of the center," said James Shanahan, dean of The Media School. "She shares my view that investigative journalism is more important than ever; I look forward to working with her to build up this very important center."
A faculty committee chaired by associate professor Anthony Fargo led the search for the center's director.
The center is funded by a $6 million gift from journalism alumnus Michael Arnolt.