CIMLAPS symposium addresses evolving First Amendment challenges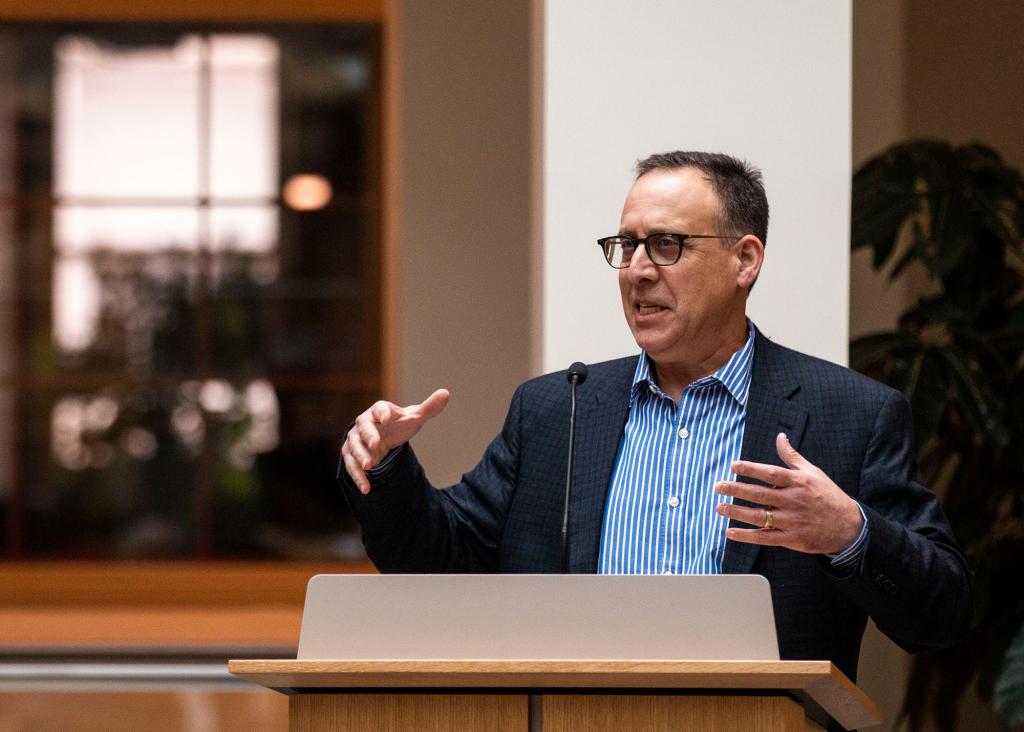 A few years ago, David Greene was called into the office of a prominent TV journalist in the Bay Area who had an idea to run by him. They talked about, among other things, having suffered the same back injury. And the idea in question.
He wanted to bring back the fairness doctrine. He thought it made journalists better at the work they do.
"In my memory, my jaw dropped, cartoonishly, to the floor," Greene said.
Students present media law research
By Daniela Molina
Four students presented their research on media law and technology at the symposium.
Anti-BDS laws
Media School M.A. student Violet Baron won the Graduate Paper category for her paper, "The Exception or the Rule: Anti-BDS Laws and the First Amendment."
She examined four district course cases challenging state laws prohibiting government contractors from boycotting the state of Israel. The pro-Palestinian Boycott, Divestment and Sanctions movement is commonly known as BDS.
Critics of anti-BDS laws argue that they violate the First Amendment.