Chen to participate in Oxford Media Policy Summer Institute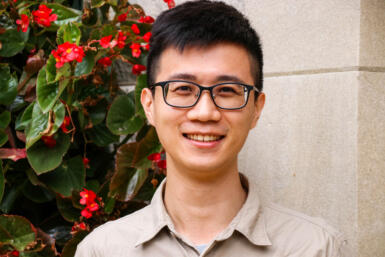 Doctoral student Bevis Hsin-Yu Chen has been selected to attend the 2023 Oxford Media Policy Summer Institute. During the two-week program held July 31 to Aug. 11 at the University of Oxford, he will discuss media policy with people in fields such as journalism, law, policy, and academia. This year, the program will cover several topics including AI and online content moderation, social media and international elections, and media policy in current events.  
During the program, Chen will present his research, which has a working title of "Regulating fake news online: Malaysia's legal approaches and challenges." The study examines how Malaysia's regulatory measures toward disinformation compare to international standards on the freedom of speech. It also considers some concerns over speech restrictions rooted in the topic.   
Media School associate professors Julien Mailland and Anthony Fargo supported Chen in the application process. Fargo explained that he wrote a recommendation for Chen when he applied for a travel grant for the trip.  
"I believe that Mr. Chen is a promising student, based on my interactions with him in class," Fargo said. "I believe that he will learn a great deal from the interactions with other students, who may someday be collaborators on research." 
Alongside his selection, Chen has been awarded a $2,000 International Enhancement Grant to support his trip to the United Kingdom. These grants are funded by IU Global and the University Graduate School and offer financial support for graduate students who are pursuing international activities for their education.