CEW&T cultivates communities of women in game design, media
Michelle Bartley-Taylor appears on camera.
Lower-thirds appear: Michelle Bartley-Taylor. CEWiT Senior Associate Director.
Bartley-Taylor: I think the most important thing
is that it gives us voice.
We have to have voice.
It affects too many things
for us not to have a seat at the table.
It's full participation, not being told
no. And even if it's not for us,
it ought to be open
doors for somebody else.
If there's someone who looks like us,
who thinks like this,
it's helping to develop
that technology that we're going to use.
For every woman in junior Amy Ni's game design class, there are eight men.
When most people think of technology careers, she said, they think of "men in the front of the room with women in the back of the room." But IU's Center of Excellence for Women & Technology is empowering women like Ni to be leaders in technology fields, with a seat right up in the front.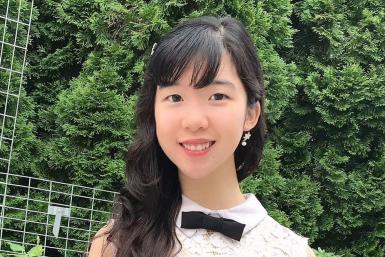 CEW&T is a skill development center that hosts 12 micro communities, called student alliance teams, that focus on a specific skill or content area and provide resources such as workshops and access to speakers and alumni to women who are interested or engaged in those activities. Several teams, including Game Design and Media Makers, align closely with Media School programs.
Michelle Bartley-Taylor, senior associate director of CEW&T, refers to the organization as "disciplinary agnostic," meaning the group isn't trying to drive women into only technology majors or jobs. Rather, CEW&T creates opportunities for women to enhance or learn skills and then talk about them with other other people interested in technology.
"A lot of times in technical fields, a woman would be the only female in her class," said Media School senior lecturer Will Emigh, faculty champion of the Game Design student alliance team. "CEW&T allows women to connect and say, 'I may be the only one in this class, but I can find women who have the same interests and connect with them."
CEW&T teaches critical self-management skills, like confidence-building, how to recognize imposter syndrome (doubting your talents or achievements or feeling like a fraud in the work that's being done), dealing with stereotypes, and understanding microaggressions and how to handle them.
"These self-critical skills will really help you, regardless of what you're looking to build. But we know they can be a particular factor when we talk about technology," Bartley-Taylor said.
Improving her self-confidence in an industry with few women was something Aino Rahkonen, a senior majoring in media, achieved by becoming a CEW&T Game Design intern.
"My position allows me to advocate for women who are in the field because it's such a male-dominated field," Rahkonen said. "At first I thought, 'What's my place here?' Because I felt like I almost couldn't relate. But then I realized I could relate and it made me step out of my shell. I've become way more extroverted because of this job."
Rahkonen and Ni are among CEW&T's 46 interns. Three to five interns foster a student alliance group, and there are 12 to choose from: 3D Printing and Design, Black Woman & Technology, Entrepreneurs & Technology, Game Design, Graduate Women & Technology, IUB Women Rising, Media Makers, Outreach, Social Media, Web Design, Women Who Code and Allies for Equity, a community of men committed to being full partners in solving the problem of underrepresentation of women in technology.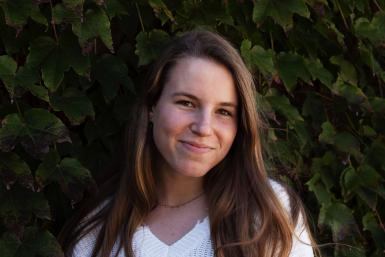 "I really like how this internship can allow me to bring more females into (the game design) program," Ni said. "We need more females in this program."
CEW&T covers both programming and non-programming skills. Specifically, the game design program has organized workshops teaching Photoshop, 3D creation and Twine, a tool for telling narrative stories within the gaming world.
"We've had a lot of women who are interested in coding or starting businesses who will come and take our workshops," Emigh said. "Or there are some who are really interested in hearing about a publisher or talking about the business side of game design. This organization creates mentorship and networking opportunities so that the women who graduate from IU have a connection to the industry already."
Mentoring other women is how CEW&T operates. Through its emerging scholars program, undergraduate students gain research experience from faculty on IU's campus. This year, The Media School has two CEW&T emerging scholars: freshman journalism major Carley Rasmussen, who is collecting data on the impact of YouTube videos of George Floyd protests, and sophomore media major Kirsten Ashby, who is studying the impact of online political trolling on elections.
Finding ways to include minorities, especially women, in an industry dominated by white men starts at a young age. CEW&T is collaborating with the Monroe County Women's Commission, Ivy Tech and the IU Office of Admissions for a five-week, after-school coding program for middle school girls. The program has a subset for Black and Brown girls, and the Women Who Code alliance team interns work with the participants and create the curriculum.
Rahkonen hopes programs like these can make an impact on women who want to pursue careers in technology, especially if they use that technology just as much as men. A 2019 Entertainment Software Association study found that women account for nearly 46% of video gamers in the United States.
"The content created for women is usually made by men. If there's women there, the content they create for a company or organization is going to be suited for more people," Rahkonen said. "I think all content would be better if there were more women involved in creating it."
CEW&T interns got the opportunity to exercise new skills when they were forced to transition to virtual events this semester due to the COVID-19 pandemic. While it's challenging to keep the same lively essence of an in-person social event compared to an online event, it's not impossible, they said.
"We spent a lot of time in our training talking about ways to make virtual communities engaging and how to connect to students," Bartley-Taylor said.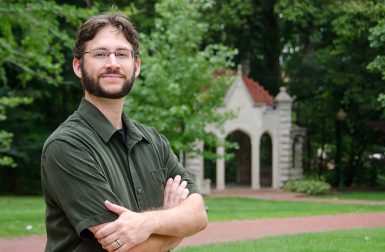 Now, during virtual events, more Zoom features are utilized, such as breakout rooms, chat boxes and polls.
A silver lining of CEW&T's virtual-only events is increased attendance. The "Bring a Folding Chair: Understanding and Addressing Issues of Race in the Context of STEM" event in early September drew 188 participants.
For Rahkonen, presenting a virtual workshop over Twitch, a live streaming platform, wasn't as much pressure as presenting in person would have been.
"I was probably more myself in that aspect," she said.
Besides virtual workshops, CEW&T hosts movie nights and is getting ready to launch a pilot digital competency initiative. This program will consist of five categories, starting with basic digital survival skills. Participants will learn different skills tailored to different digital literacy capabilities, and can earn a badge at the end of the program.
With all of their ongoing workshops and future plans, CEW&T strives to make themselves heard in industries where men still overpower women in numbers.
"I think the most important thing is that it gives us a voice. We have to have a voice. It affects too many things for us not to have a seat at the table," Bartley-Taylor said. "It's full participation, not being told no, and even if it's not for us, it ought to be open doors for someone else so that there's someone who looks like us, who thinks like us, is helping to develop that technology that we are going to use."